Hey guys!
So it's been a while since I've started doing any new features on the blog. Things have been crazy over the past few months, and keeping up with everything has been a challenge, to say the least.
But after a fair bit of planning, I finally have a new,
Pen to Paper original
feature that I will be posting every Monday.
5 Things You Didn't Know About is a new post where I will feature different authors each week, who will either be telling us five things we probably didn't know about them, or in some cases about their characters. There may even be a few cases where we get five things about them
and
their characters - if we're very, very lucky!
So to kick things off this week, I've invited the fabulous Laure Eve, author of the fabulous
Fearsome Dreamer
and upcoming
The Illusionists
, to have the honour of cutting the shiny red ribbon and declare this blog feature open!
About Laure
Laure Eve is a French-British hybrid who grew up in Cornwall, a place saturated with myth and fantasy. Being a child of two cultures taught her everything she needed to know about trying to fit in at the same time as trying to stand out. She speaks English and French and can hold a vague conversation, usually about food, in Greek.
She is the proud owner of a degree in Creative Writing from Manchester Metropolitan University, has worked as a bookseller and, for one memorable summer, a costumed bear for children's parties. She now lives and works in London in the publishing industry. Follow Laure at www.laureeve.co.uk or on Twitter: @LaureEve
I once came second in a public flower arranging competition when I was 10. This happens in Cornwall.
My nickname to the Greek people I know is Daphne. Laure is a bit hard to say in Greek and Daphne is Greek for 'laurel tree' - 'laurel' is the origin of Laure.
My first TV crush was Fox Mulder. I had a copy of the 'I want to believe poster' from his office on my bedroom wall.
If I hadn't become a writer, there's a chance I might have been a ballerina. I trained in ballet until I was 17.
There are a handful of films I could probably re-enact by heart. One of them is Speed. I wanted to be Sandra Bullock in that film so badly that I once cut my hair to match hers in the film, while watching it, with a pair of nail scissors. I do not recommend this approach.
Fearsome Dreamer
Series:
Fearsome Dreamer #1
Pages:
384
Publisher:
Hot Key Books
Release date:
3rd October 2013
Add to Goodreads
Goodreads synopsis:
There is a world where gods you've never heard of have wound themselves into hearts, and choice has led its history down a different path.

This is a world where France made a small, downtrodden island called England part of its vast and bloated empire.

There are people here who can cross a thousand miles with their minds. There are rarer people still who can move between continents in the blink of an eye.

These people are dangerous.

And wanted. Desperately wanted.

Apprentice hedgewitch Vela Rue knows that she is destined for more. She knows being whisked off from a dull country life to a city full of mystery and intrigue is meant to be. She knows she has something her government wants, a talent so rare and precious and new that they will do anything to train her in it.

But she doesn't know that she is being lied to. She doesn't know that the man teaching her about her talent is becoming obsessed by her, and considered by some to be the most dangerous man alive ...
Other books in the series...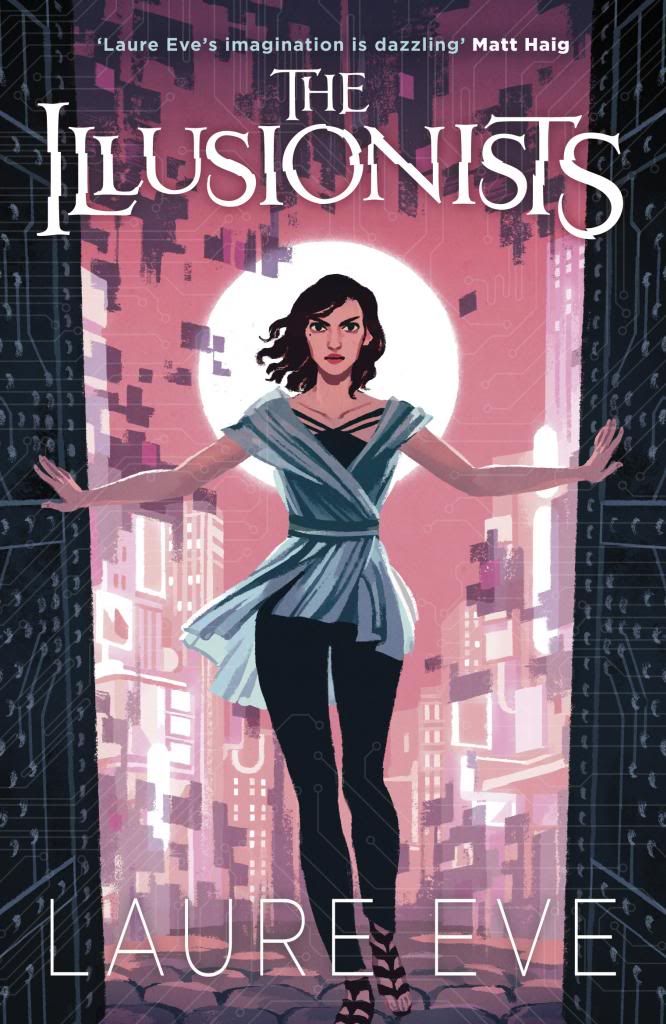 Hope you guys have enjoyed the first post in this feature!
Let me know your thoughts and comments below, both about Laure and the feature.
See you again next week!