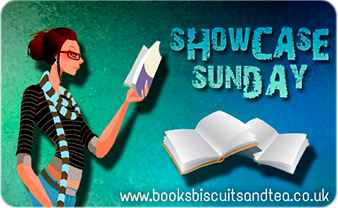 Showcase Sunday is a weekly meme hosted by the wonderful Vicky at

Books, Biscuits & Tea

, where we will show off the books and eBooks we received each week.
The Tell-Tale Heart

by Jill Dawson
: This is the first of two review books that I picked up from the Waterstones branch in Birmingham, when I went to help out with a Divergent fan party on Friday evening, to celebrate the UK release of the movie. I've heard quite a few good things about it, so when I saw it, I had to pick it up!
The Luck Uglies

by Paul Durham
: This is the second review book I picked up after the Divergent fan party on Friday. Again, I've heard a few good things about it, and it looks like exactly my kind of book. Excited to get reading it!
An Inspector Calls

by J. B. Priestley
: I picked both this and To Kill a Mockingbird up from work so that I could read them and help my younger brother out with his GCSE studies on both books. It's been a long time since I've read this play, so kind of looking forward to being able to read it again through more mature and better informed eyes.
To Kill a Mockingbird

by Harper Lee
: This is the second book I've picked up to read so I can help my brother with his school work. Never actually read it before, so it'll be interesting to see what I can get from it.
Naomi and Ely's No Kiss List

by David Levithan and Rachel Cohn
: This is the last of David Levithan's books that I had yet to buy, and having recently (FINALLY) watched the film adaptation of Nick & Norah's Infinite Playlist, I couldn't resist placing an order for a copy. I am so completely in love with David Levithan, and I can't wait to get stuck into this!
The Collected Works of A. J. Fikry

by Gabrielle Zevin
: I picked this up from work when I was having a bit of a bad day, as a bit of a pick-me-up. It definitely did its job. As you can see, I'm already reading it, and it has to be one of the most adorable things I've ever read in my life. And I can totally relate to it, with it being set in a bookshop and me being a bookseller. Some of the things in there are so spot on that I wonder if the author has ever been a bookseller herself. Such an adorable book and I can't wait to carry on reading it later today!
The Clockwork Scarab

by Colleen Gleason
: I only needed to know two things about this book: 1) That it involves a mash-up of Bram Stoker and Sherlock Holmes, and 2) that it is incredibly pretty. I was sold as soon as I knew these two things. I'm really looking forward to being able to get stuck in!
The Edge of the Water

by Elizabeth George
: This one arrived from Hodder & Stoughton for review, during the week, and up until it arrived, I'd never actually heard of it. Having just looked it up on Goodreads to get the link for this post, I discovered that it's actually the second book in a series (which I've also never heard of). I don't own the first book, so I'm not sure whether or not it's going to be something I'll read (depending on whether or not I like the sound of the first book, and if I can get hold of a copy of that too, I guess).
Having just read the synopsis to the first book, I would definitely be willing to give it a go, if I could get hold of a copy for review!
The Forever Song

by Julie Kagawa
: I received this for review from the lovely people at Mira Ink this week, and I am so damn excited! This is the third and final book in the Blood of Eden trilogy, and although I've not yet read book two (*hangs head in shame*) I can't wait to be able to read both of these. I'm thinking a proper Blood of Eden binge is on the cards! And then I'll be just in time for Julie's new book in a
new series,
Talon
, which is coming out at the end of the year.
Heartbeat

by Elizabeth Scott
: This is another book I got for review from the lovely Mira Ink team! I kept seeing reviews for it popping up on twitter during the week, so I had to investigate, and after discovering it was going to be published in the UK by Mira, I had to drop them an email about it. So excited to get stuck in!
Okay, so I feel the need to say a little something at the end here, seeing as it's been so long since I've posted anything like this.
I know that before I was filming my book hauls and putting them on YouTube, then putting the video in the post. And I'm not saying that I won't ever do that again, but there have been so many things going on recently that have meant that I just haven't had the time - for videoing, or unfortunately, for much blogging either.
I finished Uni last summer, and since then I've been on a mega job hunt, doing work experience and internships and all sorts of career related things. I've also been writing my own stuff, and am currently working on a novel, which - as the writers reading this will know - is a very time-consuming activity as well.
Hopefully, when I've managed to kick-start my publishing career, and I've started to settle into things again, I might be able to resume my YouTube videos, and get back to blogging a little bit more. Because, frankly, I miss you guys a whole lot!!
Hopefully I'll be able to see you again next Sunday with another book haul!