Wishlist Wednesday is a book blog hop where we will post about one book per week that has been on our wishlist for some time, or just added (it's entirely up to you), that we can't wait to get off the wishlist and onto our wonderful shelves.
So what do you need to do to join in?
Follow Pen to Paper as host of the meme.
Please consider adding the blog hop button to your blog somewhere, so others can find it easily and join in too! Help spread the word! The code will be at the bottom of the post under the linky.
Pick a book from your wishlist that you are dying to get to put on your shelves.
Do a post telling your readers about the book and why it's on your wishlist.
Add your blog to the linky at the bottom of this post.
Put a link back to pen to paper (http://www.pentopaperblog.com) somewhere in your post, and a note saying that Pen to Paper is the host of the meme.
Visit the other blogs and enjoy!
Just One Day
by Gayle Forman
Goodreads synopsis:
From the New York Times bestselling author of If I Stay ...

Allyson Healey's life is exactly like her suitcase—packed, planned, ordered. Then on the last day of her three-week post-graduation European tour, she meets Willem. A free-spirited, roving actor, Willem is everything she's not, and when he invites her to abandon her plans and come to Paris with him, Allyson says yes. This uncharacteristic decision leads to a day of risk and romance, liberation and intimacy: 24 hours that will transform Allyson's life.

A book about love, heartbreak, travel, identity, and the "accidents" of fate, Just One Day shows us how sometimes in order to get found, you first have to get lost. . . and how often the people we are seeking are much closer than we know. The first in a sweepingly romantic duet of novels. Willem's story—Just One Year—is coming soon!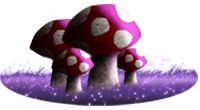 I've never actually read any of Gayle Forman's books before, despite owning a couple of them. I recently found that the sequel to this,
Just One Year
, was available on NetGalley, so I requested it and got accepted. I've heard really good things about this book, so I couldn't resist getting the sequel ready. I'm going to be ordering Just One Day from work this coming weekend, and then I'll be able to finally get going with her books.
Have you read any of Gayle Forman's books? What do you think of them? Share your thoughts in the comments below :)
What's on your wishlist this week? Let us know in the comments below, or link to your own Wishlist Wednesday post in the Linky :)