Wishlist Wednesday is a book blog hop where we will post about one book per week that has been on our wishlist for some time, or just added (it's entirely up to you), that we can't wait to get off the wishlist and onto our wonderful shelves.
So what do you need to do to join in?
Follow Pen to Paper as host of the meme.
Please consider adding the blog hop button to your blog somewhere, so others can find it easily and join in too! Help spread the word! The code will be at the bottom of the post under the linky.
Pick a book from your wishlist that you are dying to get to put on your shelves.
Do a post telling your readers about the book and why it's on your wishlist.
Add your blog to the linky at the bottom of this post.
Put a link back to pen to paper (http://www.pentopaperblog.com) somewhere in your post, and a note saying that Pen to Paper is the host of the meme.
Visit the other blogs and enjoy!
Prince of Shadows
by Rachel Caine
Goodreads synopsis:
A thrilling retelling of the star-crossed tale of Romeo and Juliet, from the New York Times bestselling author of the Morganville Vampires series.

In the Houses of Montague and Capulet, there is only one goal: power. The boys are born to fight and die for honor and—if they survive—marry for influence and money, not love. The girls are assets, to be spent wisely. Their wishes are of no import. Their fates are written on the day they are born.

Benvolio Montague, cousin to Romeo, knows all this. He expects to die for his cousin, for his house, but a spark of rebellion still lives inside him. At night, he is the Prince of Shadows, the greatest thief in Verona—and he risks all as he steals from House Capulet. In doing so, he sets eyes on convent-bound Rosaline, and a terrible curse begins that will claim the lives of many in Verona…

…And will rewrite all their fates, forever.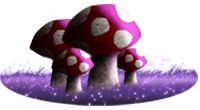 Yes, I know what you're probably thinking ...
Another Romeo & Juliet re-write!!
... and you're right, there are a lot of them around. Books and films alike are based off of it, or re-write it in some apparently new way. It's one of the most well-known and tragic love stories ever written, so of course it was bound to happen. Usually I steer away from such adaptations or re-writes, but this is
Rachel Caine
we're talking about, and to be fair, it's an area of the story that I've not seen done before. So I'm hoping that Rachel doesn't disappoint me here and that it's actually good!
I guess we shall see next month!
What's on your wishlist this week? Let us know in the comments below, or link to your own Wishlist Wednesday post in the Linky :)