Wishlist Wednesday is a book blog hop where we will post about one book per week that has been on our wishlist for some time, or just added (it's entirely up to you), that we can't wait to get off the wishlist and onto our wonderful shelves.
So what do you need to do to join in?
Follow Pen to Paper as host of the meme.
Please consider adding the blog hop button to your blog somewhere, so others can find it easily and join in too! Help spread the word! The code will be at the bottom of the post under the linky.
Pick a book from your wishlist that you are dying to get to put on your shelves.
Do a post telling your readers about the book and why it's on your wishlist.
Add your blog to the linky at the bottom of this post.
Put a link back to pen to paper (http://www.pentopaperblog.com) somewhere in your post, and a note saying that Pen to Paper is the host of the meme.
Visit the other blogs and enjoy!
The Spook's Apprentice
by Joseph Delaney
Goodreads synopsis:
The Spook's Apprentice is the first book in Joseph Delaney's terrifying Wardstone Chronicles - over 3 million copies sold worldwide!

'Someone has to stand against the dark. And you're the only one who can.' For years, the local Spook has been keeping the County safe from evil. Now his time is coming to an end, but who will take over? Many apprentices have tried . . . Some floundered, some fled, some failed to stay alive. Just one boy is left. Thomas Ward. He is the last hope. But does he stand a chance against Mother Malkin, the most dangerous witch in the County?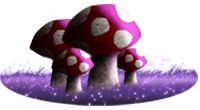 I sort of cheated on this week's choice because I couldn't quite decide what to go for, and this is the kind of thing I'm in the mood for reading at the moment. I say I sort of cheated because, whereas I don't own a copy yet, my brother does, and we live in the same house - so a sort of cheat? I'll let you decide!
What isn't to love about this book? There's darkness, magic, guardians and evil ... I can't imagine what else I'd want to be reading right now *goes off to steal brother's copy*
Happy New Year everyone!! Have an awesome 2014!
What's on your wishlist this week? Let us know in the comments below, or link to your own Wishlist Wednesday post in the Linky :)