Wishlist Wednesday is a book blog hop where we will post about one book per week that has been on our wishlist for some time, or just added (it's entirely up to you), that we can't wait to get off the wishlist and onto our wonderful shelves.
So what do you need to do to join in?
Follow Pen to Paper as host of the meme.
Please consider adding the blog hop button to your blog somewhere, so others can find it easily and join in too! Help spread the word! The code will be at the bottom of the post under the linky.
Pick a book from your wishlist that you are dying to get to put on your shelves.
Do a post telling your readers about the book and why it's on your wishlist.
Add your blog to the linky at the bottom of this post.
Put a link back to pen to paper (http://www.pentopaperblog.com) somewhere in your post, and a note saying that Pen to Paper is the host of the meme.
Visit the other blogs and enjoy!
The Geography of You and Me
by Jennifer E. Smith
Goodreads synopsis:
Lucy and Owen meet somewhere between the tenth and eleventh floors of a New York City apartment building, on an elevator rendered useless by a citywide blackout. After they're rescued, they spend a single night together, wandering the darkened streets and marveling at the rare appearance of stars above Manhattan. But once the power is restored, so is reality. Lucy soon moves to Edinburgh with her parents, while Owen heads out west with his father.

Lucy and Owen's relationship plays out across the globe as they stay in touch through postcards, occasional e-mails, and -- finally -- a reunion in the city where they first met.

A carefully charted map of a long-distance relationship, Jennifer E. Smith's new novel shows that the center of the world isn't necessarily a place. It can be a person, too.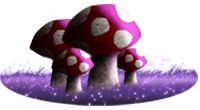 In the summer, I read
The Statistical Probability of Love at First Sight
and adored it. I have her other book,
This is What Happy Looks Like
, but haven't read it yet, but I still want to get this one like
right now
! It sounds like another really good romance read, similar to TSPOLAFS, but different enough for it to be a totally new adventure. I'm really looking forward to being able to read this one.
What's on your Christmas wishlist this year? Did you get any under the tree? Let us know in the comments below!
What's on your wishlist this week? Let us know in the comments below, or link to your own Wishlist Wednesday post in the Linky :)