Wishlist Wednesday is a book blog hop where we will post about one book per week that has been on our wishlist for some time, or just added (it's entirely up to you), that we can't wait to get off the wishlist and onto our wonderful shelves.
So what do you need to do to join in?
Follow Pen to Paper as host of the meme.
Please consider adding the blog hop button to your blog somewhere, so others can find it easily and join in too! Help spread the word! The code will be at the bottom of the post under the linky.
Pick a book from your wishlist that you are dying to get to put on your shelves.
Do a post telling your readers about the book and why it's on your wishlist.
Add your blog to the linky at the bottom of this post.
Put a link back to pen to paper (http://www.pentopaperblog.com) somewhere in your post, and a note saying that Pen to Paper is the host of the meme.
Visit the other blogs and enjoy!
Soulmates
by Holly Bourne
Goodreads synopsis:
Every so often, two people are born who are the perfect matches for each other. Soulmates. But while the odds of this happening are about as likely as being struck by lightning, when these people do meet and fall in love…thunderstorms, lightning strikes and lashings of rain are only the beginning of their problems.

Enter Poppy, the 17-year-old cynic with a serious addiction to banana milk, and Noah, the heart-throb guitarist; residents of mediocre Middletown, sometime students, and…soulmates.

After a chance meeting at a local band night, Poppy and Noah find themselves swept up in a whirlwind romance unlike anything they've ever experienced before. But with a secret international agency preparing to separate them, a trail of destruction rumbling in their wake, (and a looming psychology coursework deadline), they are left with an impossible choice between the end of the world, or a life without love…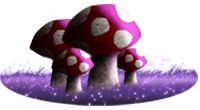 This book keeps popping up every now and then; I'll see the odd blog post or review, or I'll see it at work (or in another book shop), and I'll think to myself "one day I'll get that book and give it a read", but so far it hasn't happened.
I don't know what's stopped me from getting it. Most of the reviews I've read have been positive, and it sounds like an interesting premise, so really, I should've jumped at it by now. I think, once the Christmas rush is over and done with, I might have to finally get myself a copy!
What's on your wishlist this week? Let us know in the comments below, or link to your own Wishlist Wednesday post in the Linky :)