Wishlist Wednesday is a book blog hop where we will post about one book per week that has been on our wishlist for some time, or just added (it's entirely up to you), that we can't wait to get off the wishlist and onto our wonderful shelves.
So what do you need to do to join in?
Follow Pen to Paper as host of the meme.
Please consider adding the blog hop button to your blog somewhere, so others can find it easily and join in too! Help spread the word! The code will be at the bottom of the post under the linky.
Pick a book from your wishlist that you are dying to get to put on your shelves.
Do a post telling your readers about the book and why it's on your wishlist.
Add your blog to the linky at the bottom of this post.
Put a link back to pen to paper (http://www.pentopaperblog.com) somewhere in your post, and a note saying that Pen to Paper is the host of the meme.
Visit the other blogs and enjoy!
Outpost (Enclave #2)
by Ann Aguirre
Goodreads synopsis:
This is the second book in the Enclave series. If you haven't read book one, but plan to, this synopsis will contain spoilers.


Deuce's whole world has changed.

Down below, she was considered an adult. Now, topside in a town called Salvation, she's a brat in need of training in the eyes of the townsfolk. She doesn't fit in with the other girls: Deuce only knows how to fight.

To make matters worse, her Hunter partner, Fade, keeps Deuce at a distance. Her feelings for Fade haven't changed, but he seems not to want her around anymore. Confused and lonely, she starts looking for a way out.

Deuce signs up to serve in the summer patrols—those who make sure the planters can work the fields without danger. It should be routine, but things have been changing on the surface, just as they did below ground. The Freaks have grown smarter. They're watching. Waiting. Planning. The monsters don't intend to let Salvation survive, and it may take a girl like Deuce to turn back the tide.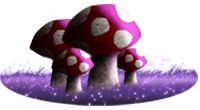 When I was copying and pasting the synopsis of this book into the box, I had to be really careful not to actually read any of it - because I'm reading book one at the moment, and I'd be so angry with myself if I managed to ruin the ending!! :P
I'm seriously loving book one, and that's why Outpost is my Wishlist Wednesday book this week. It's a sort of post-apocalyptic, sort of dystopian, sort of fantasy mix, and I can't get enough of it! I'm looking forward to seeing how book one will end, and I'm looking forward to finding out what's going to happen in book two even more!
Also, I sort of cheated this week ... I already have this book on order ;)
What's on your wishlist this week? Let us know in the comments below, or link to your own Wishlist Wednesday post in the Linky :)