Wishlist Wednesday is a book blog hop where we will post about one book per week that has been on our wishlist for some time, or just added (it's entirely up to you), that we can't wait to get off the wishlist and onto our wonderful shelves.
So what do you need to do to join in?
Follow Pen to Paper as host of the meme.
Please consider adding the blog hop button to your blog somewhere, so others can find it easily and join in too! Help spread the word! The code will be at the bottom of the post under the linky.
Pick a book from your wishlist that you are dying to get to put on your shelves.
Do a post telling your readers about the book and why it's on your wishlist.
Add your blog to the linky at the bottom of this post.
Put a link back to pen to paper (http://www.pentopaperblog.com) somewhere in your post, and a note saying that Pen to Paper is the host of the meme.
Visit the other blogs and enjoy!
Odd and the Frost Giant
by Neil Gaiman
Goodreads synopsis:
The winter isn't ending. Nobody knows why. And Odd has run away from home, even though he can barely walk and has to use a crutch. Out in the forest he encounters a bear, a fox, and an eagle - three creatures with a strange story to tell. Now Odd is faced with a stranger journey than he had ever imagined. A journey to save Asgard, City of the Norse Gods, from the Frost Giants who have invaded it. It's going to take a very special kind of boy to defeat the most dangerous of all the Frost Giants and rescue the mighty Gods. Someone cheerful and infuriating and clever. Someone just like Odd...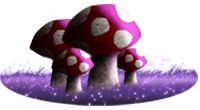 I spotted this while I was out shopping a couple of weeks ago, and I immediately fell in love with it. I'm a huge fan of Neil Gaiman anyway, but I've just read his most recent book for children,
Unfortunately, The Milk,
and I adored it. So as soon as I saw this in the teen section in one of the bigger branches of Waterstones, I knew I had to put it straight on my wishlist.
It's nice and wintery, so it might have to go on a Christmas list ;)
What are you putting on your wishlist this week? Have you started a Christmas book list yet?
What's on your wishlist this week? Let us know in the comments below, or link to your own Wishlist Wednesday post in the Linky :)