Wishlist Wednesday is a book blog hop where we will post about one book per week that has been on our wishlist for some time, or just added (it's entirely up to you), that we can't wait to get off the wishlist and onto our wonderful shelves.
So what do you need to do to join in?
Follow Pen to Paper as host of the meme.
Please consider adding the blog hop button to your blog somewhere, so others can find it easily and join in too! Help spread the word! The code will be at the bottom of the post under the linky.
Pick a book from your wishlist that you are dying to get to put on your shelves.
Do a post telling your readers about the book and why it's on your wishlist.
Add your blog to the linky at the bottom of this post.
Put a link back to pen to paper (http://www.pentopaperblog.com) somewhere in your post, and a note saying that Pen to Paper is the host of the meme.
Visit the other blogs and enjoy!
Saving Daisy
by Phil Earle
Goodreads synopsis:
Losing love, fighting guilt, seeking hope.

Daisy's mum is gone. Her dad refuses to talk about it and as far as Daisy's concerned, it's all her fault…

Saving Daisy is a powerful and moving story that follows the life of Daisy Houghton who first featured in Phil Earle's critically acclaimed debut, Being Billy. As Daisy struggles with misplaced guilt over her mother's death, she turns to extreme and violent measures and soon her life starts spiralling out of control. This leads to tragedy and suddenly Daisy finds herself left all alone. But sometimes the kindness of a stranger can turn things around. A stranger who desperately wants to save Daisy – if she'll only let herself be saved.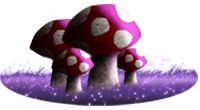 This was an obvious book for me to pick this week. This is because tonight I'm going to an author event at Waterstones Piccadilly in London, to meet David Levithan and Phil Earle, and seeing as I have all of David Levithan's books now, one of Phil Earle's was an obvious choice from my wishlist. I already have
Being Billy
on my Kindle, and this is the other one of his that I'm really interested in. It's sort of a follow on to
Being Billy
, so I will be reading it after, but all the same, I can't wait. I read a sample of
Being Billy
before I bought it, and I knew instantly that it would be a really unique read, so I'm looking forward to getting stuck in. I will probably own both of these by the end of today!
What's on your wishlist this week? Let us know in the comments below, or link to your own Wishlist Wednesday post in the Linky :)