Wishlist Wednesday is a book blog hop where we will post about one book per week that has been on our wishlist for some time, or just added (it's entirely up to you), that we can't wait to get off the wishlist and onto our wonderful shelves.
So what do you need to do to join in?
Follow Pen to Paper as host of the meme.
Please consider adding the blog hop button to your blog somewhere, so others can find it easily and join in too! Help spread the word! The code will be at the bottom of the post under the linky.
Pick a book from your wishlist that you are dying to get to put on your shelves.
Do a post telling your readers about the book and why it's on your wishlist.
Add your blog to the linky at the bottom of this post.
Put a link back to pen to paper (http://www.pentopaperblog.com) somewhere in your post, and a note saying that Pen to Paper is the host of the meme.
Visit the other blogs and enjoy!
The Quarry
by Iain Banks
Goodreads synopsis:
Kit doesn't know who his mother is. What he does know, however, is that his father, Guy, is dying of cancer.

Feeling his death is imminent, Guy gathers around him his oldest friends – or at least the friends with the most to lose by his death.

Paul – the rising star in the Labour party who dreads the day a tape they all made at university might come to light; Alison and Robbie, corporate bunnies whose relationship is daily more fractious; Pris and Haze, once an item, now estranged, and finally Hol – friend, mentor, former lover and the only one who seemed to care.

But what will happen to Kit when Guy is gone? And why isn't Kit's mother in the picture? As the friends reunite for Guy's last days, old jealousies, affairs and lies come to light as Kit watches on.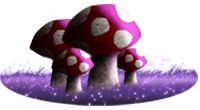 I keep seeing this around, and every time I pick it up to read the synopsis, I think 'I really must read this', but I never seem to go the extra bit and buy it.
I have never read anything by Iain Banks before, despite him having been a really prolific author, which is a great shame considering all the wonderful things I've heard about his work. When I heard about his terminal cancer earlier this year, and then about his death in June, I picked up a copy of
Stonemouth
, his novel published before this one, but I am
still
yet to pick it off my shelves and read it.
This must be rectified!
Have any of you read an Iain Banks novel, or even one of his science fictions novels (under the name Iain M. Banks)? Let us know in the comments below what you thought!
What's on your wishlist this week? Let us know in the comments below, or link to your own Wishlist Wednesday post in the Linky :)