Wishlist Wednesday is a book blog hop where we will post about one book per week that has been on our wishlist for some time, or just added (it's entirely up to you), that we can't wait to get off the wishlist and onto our wonderful shelves.
So what do you need to do to join in?
Follow Pen to Paper as host of the meme.
Please consider adding the blog hop button to your blog somewhere, so others can find it easily and join in too! Help spread the word! The code will be at the bottom of the post under the linky.
Pick a book from your wishlist that you are dying to get to put on your shelves.
Do a post telling your readers about the book and why it's on your wishlist.
Add your blog to the linky at the bottom of this post.
Put a link back to pen to paper (http://www.pentopaperblog.com) somewhere in your post, and a note saying that Pen to Paper is the host of the meme.
Visit the other blogs and enjoy!
Being Sloane Jacobs
by Lauren Morrill
Goodreads synopsis:
Meet Sloane Emily Jacobs: a seriously stressed-out figure-skater from Washington, D.C., who choked during junior nationals and isn't sure she's ready for a comeback. What she does know is that she'd give anything to escape the mass of misery that is her life.

Now meet Sloane Devon Jacobs, a spunky ice hockey player from Philly who's been suspended from her team for too many aggressive hip checks. Her punishment? Hockey camp, now, when she's playing the worst she's ever played. If she messes up? Her life will be over.

When the two Sloanes meet by chance in Montreal and decide to trade places for the summer, each girl thinks she's the lucky one: no strangers to judge or laugh at Sloane Emily, no scouts expecting Sloane Devon to be a hero. But it didn't occur to Sloane E. that while avoiding sequins and axels she might meet a hockey hottie—and Sloane D. never expected to run into a familiar (and very good-looking) face from home. It's not long before the Sloanes discover that convincing people you're someone else might be more difficult than being yourself.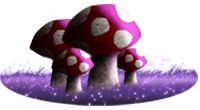 This popped up on my radar about a week ago, and since then I've been really intrigued by it. I love stories where two characters with the same name meet - a particular favourite being Will Grayson, Will Grayson by John Green and David Levithan - and this one sounds really different. It's not released until January 7th in the US, but all the same, I can't wait to get my hands on a copy!
What's on your wishlist this week? Let us know in the comments below, or link to your own Wishlist Wednesday post in the Linky :)