Wishlist Wednesday is a book blog hop where we will post about one book per week that has been on our wishlist for some time, or just added (it's entirely up to you), that we can't wait to get off the wishlist and onto our wonderful shelves.
So what do you need to do to join in?
Follow Pen to Paper as host of the meme.
Please consider adding the blog hop button to your blog somewhere, so others can find it easily and join in too! Help spread the word! The code will be at the bottom of the post under the linky.
Pick a book from your wishlist that you are dying to get to put on your shelves.
Do a post telling your readers about the book and why it's on your wishlist.
Add your blog to the linky at the bottom of this post.
Put a link back to pen to paper (http://www.pentopaperblog.com) somewhere in your post, and a note saying that Pen to Paper is the host of the meme.
Visit the other blogs and enjoy!
Another Little Piece
by Kate Karyus Quinn
Goodreads synopsis:
The spine-tingling horror of Stephen King meets an eerie mystery worthy of Sara Shepard's Pretty Little Liars series in Kate Karyus Quinn's haunting debut.

On a cool autumn night, Annaliese Rose Gordon stumbled out of the woods and into a high school party. She was screaming. Drenched in blood. Then she vanished.

A year later, Annaliese is found wandering down a road hundreds of miles away. She doesn't know who she is. She doesn't know how she got there. She only knows one thing: She is not the real Annaliese Rose Gordon.

Now Annaliese is haunted by strange visions and broken memories. Memories of a reckless, desperate wish . . . a bloody razor . . . and the faces of other girls who disappeared. Piece by piece, Annaliese's fractured memories come together to reveal a violent, endless cycle that she will never escape—unless she can unlock the twisted secrets of her past.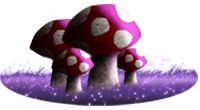 I entered a Goodreads giveaway for this book just yesterday, and up until then, I'd actually never come across the book before. But I'm
so
intrigued by the synopsis - it's so mysterious, and I just
have
to know what's going on with Annaliese, and why she's not the real Annaliese. I am going to have to get this book really soon - I can tell already that it's going to be a really chilling, gripping and hopefully (if it lives up to my expectations), really unique and intelligent.
I'm definitely excited about this one!
What's on your wishlist this week? Let us know in the comments below, or link to your own Wishlist Wednesday post in the Linky :)