Wishlist Wednesday is a book blog hop where we will post about one book per week that has been on our wishlist for some time, or just added (it's entirely up to you), that we can't wait to get off the wishlist and onto our wonderful shelves.
So what do you need to do to join in?
Follow Pen to Paper as host of the meme.
Please consider adding the blog hop button to your blog somewhere, so others can find it easily and join in too! Help spread the word! The code will be at the bottom of the post under the linky.
Pick a book from your wishlist that you are dying to get to put on your shelves.
Do a post telling your readers about the book and why it's on your wishlist.
Add your blog to the linky at the bottom of this post.
Put a link back to pen to paper (http://www.pentopaperblog.com) somewhere in your post, and a note saying that Pen to Paper is the host of the meme.
Visit the other blogs and enjoy!
The Chaos of Stars
by Kiersten White
Goodreads synopsis:
Isadora's family is seriously screwed up.

Of course, as the human daughter of Egyptian gods, that pretty much comes with the territory. She's also stuck with parents who barely notice her, and a house full of relatives who can't be bothered to remember her name. After all, they are going to be around forever—and she's a mere mortal.

Isadora's sick of living a life where she's only worthy of a passing glance, and when she has the chance to move to San Diego with her brother, she jumps on it. But Isadora's quickly finding that a "normal" life comes with plenty of its own epic complications—and that there's no such thing as a clean break when it comes to family. Much as she wants to leave her past behind, she can't shake the ominous dreams that foretell destruction for her entire family. When it turns out there may be truth in her nightmares, Isadora has to decide whether she can abandon her divine heritage after all.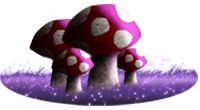 I'm yet to read anything by Kiersten White, but from I've heard, she's probably an author that I'm going to really enjoy reading. I only heard about this book earlier this week, but already I'm intrigued. Kiersten described it on Facebook as 'the modern day daughter of ancient Egyptian gods', which not only sounds awesome, it's also pretty unique. There are plenty of YA books around about Ancient Greek Mythology and their Gods & Goddesses, but the Ancient Egyptians is one that hasn't been done, as far as I'm aware, so I'm really interested to see how Kiersten will handle it, and where the story will go. I loved learning about the Egyptians when I was younger, so I'm hopeful for this!
I believe the book is already out in the US, and it's released in the UK on September 25th. I will definitely be keeping my eyes peeled for it!
What's on your wishlist this week? Let us know in the comments below, or link to your own Wishlist Wednesday post in the Linky :)