Wishlist Wednesday is a book blog hop where we will post about one book per week that has been on our wishlist for some time, or just added (it's entirely up to you), that we can't wait to get off the wishlist and onto our wonderful shelves.
So what do you need to do to join in?
Follow Pen to Paper as host of the meme.
Please consider adding the blog hop button to your blog somewhere, so others can find it easily and join in too! Help spread the word! The code will be at the bottom of the post under the linky.
Pick a book from your wishlist that you are dying to get to put on your shelves.
Do a post telling your readers about the book and why it's on your wishlist.
Add your blog to the linky at the bottom of this post.
Put a link back to pen to paper (http://www.pentopaperblog.com) somewhere in your post, and a note saying that Pen to Paper is the host of the meme.
Visit the other blogs and enjoy!
By Light Alone
by Adam Roberts
Goodreads synopsis:
In the future, hunger is a thing of the past—unless you choose to be hungry. The new novel from the author of Yellow Blue Tibia and Swiftly.

In a world where people have been genetically engineered so that they can photosynthesize sunlight with their hair, hunger is a thing of the past, and food an indulgence. The poor grow their hair, while the rich affect baldness and flaunt their wealth by still eating. But other hungers remain. The young daughter of an affluent New York family is kidnapped. But the ransom demands are refused. A year later a young woman arrives at the family home claiming to be their long lost daughter. She has changed so much, she has lived on light, can anyone be sure that she has come home? Adam Roberts' new novel is yet another amazing melding of startling ideas and beautiful prose. Set in a New York of the future it nevertheless has echoes of a Fitzgeraldesque affluence and art-deco style. It charts his further progress as one of the most important writers of his generation.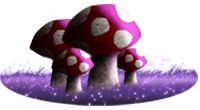 When I went to Lincoln on Sunday, to meet ex-SAS author, Chris Ryan, with my boyfriend, we obviously had to spend at least a little bit of the day book shopping! I spotted this book in a steampunk display that one of Lincoln's two Waterstones stores had, and I was instantly drawn to it - and not just this title by Adam Roberts, but his other titles too. The covers are really unique, and I know you shouldn't judge a book by its cover, but that's definitely what drew me in and made me read the synopsis of a few of the titles they had in stock. In the end I went for a book of his called
Jack Glass
, but this one also has me really intrigued, so if I end up liking the title I did buy, then this will be the next one on the list! It sounds awesome, so I'm very hopeful!
What's on your wishlist this week? Let us know in the comments below, or link to your own Wishlist Wednesday post in the Linky :)