Wishlist Wednesday is a book blog hop where we will post about one book per week that has been on our wishlist for some time, or just added (it's entirely up to you), that we can't wait to get off the wishlist and onto our wonderful shelves.
So what do you need to do to join in?
Follow Pen to Paper as host of the meme.
Please consider adding the blog hop button to your blog somewhere, so others can find it easily and join in too! Help spread the word! The code will be at the bottom of the post under the linky.
Pick a book from your wishlist that you are dying to get to put on your shelves.
Do a post telling your readers about the book and why it's on your wishlist.
Add your blog to the linky at the bottom of this post.
Put a link back to pen to paper (http://www.pentopaperblog.com) somewhere in your post, and a note saying that Pen to Paper is the host of the meme.
Visit the other blogs and enjoy!
Lady Thief
by A. C. Gaughen
Goodreads synopsis:
This is the second book in the series. If you haven't read Scarlet, this synopsis will contain spoilers.
Scarlet's true identity has been revealed, but her future is uncertain. Her forced marriage to Lord Gisbourne threatens Robin and Scarlet's love, and as the royal court descends upon Nottingham for the appointment of a new Sheriff, the people of Nottingham hope that Prince John will appoint their beloved Robin Hood. But Prince John has different plans for Nottingham that revolve around a fateful secret from Scarlet's past even she isn't yet aware of. Forced to participate at court alongside her ruthless husband, Scarlet must bide her time and act the part of a noblewoman—a worthy sacrifice if it means helping Robin's cause and a chance at a future with the man she loves. With a fresh line of intrigue and as much passion as ever, the next chapter in Scarlet's tale will have readers talking once again.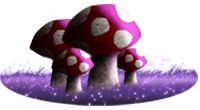 I have been waiting for a sequel to Scarlet for what seems like forever, now. At first, I wasn't even sure that there would be a second book, because there was nothing online about it, but as soon as I saw it pop up on Goodreads, I got
very
excited.
Scarlet turned out to be one of those books that really surprised me. I had expected to quite like it, but I hadn't expected to end up loving it quite as much as I did. The style of the novel was
perfect
, and it transported me into Scarlet's world immediately. My only issue with the novel was that it was way shorter than I wanted it to be - I read it in less than a day!!
I'm
so
excited about Lady Thief being released next year. As far as I'm concerned, February can't come quickly enough!
What's on your wishlist this week? Let us know in the comments below, or link to your own Wishlist Wednesday post in the Linky :)