Wishlist Wednesday is a book blog hop where we will post about one book per week that has been on our wishlist for some time, or just added (it's entirely up to you), that we can't wait to get off the wishlist and onto our wonderful shelves.
So what do you need to do to join in?
Follow Pen to Paper as host of the meme.
Please consider adding the blog hop button to your blog somewhere, so others can find it easily and join in too! Help spread the word! The code will be at the bottom of the post under the linky.
Pick a book from your wishlist that you are dying to get to put on your shelves.
Do a post telling your readers about the book and why it's on your wishlist.
Add your blog to the linky at the bottom of this post.
Put a link back to pen to paper (http://www.pentopaperblog.com) somewhere in your post, and a note saying that Pen to Paper is the host of the meme.
Visit the other blogs and enjoy!
Friday Brown
by Vikki Wakefield
Goodreads synopsis:
'I am Friday Brown. I buried my mother. My grandfather buried a swimming pool. A boy who can't speak has adopted me. A girl kissed me. I broke and entered. Now I'm fantasising about a guy who's a victim of crime and I am the criminal. I'm going nowhere and every minute I'm not moving, I'm being tail-gated by a curse that may or may not be real. They call me Friday. It has been foretold that on a Saturday I will drown…'

Friday, 17, flees memories of her mother, grandad, and the family curse. She joins Silence in a street gang led by beautiful charismatic Arden, and escapes to a ghost town in the outback. In Murungal Creek, the town of never leaving, Friday faces the ghosts of her past. Sometimes you have to stay to finish what you started, and before you can find out who you are, you have to become someone you never meant to be.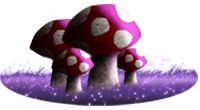 I first saw this book when I was out shopping in Cambridge a few weeks ago, and ever since, I keep re-reading the synopsis and thinking 'I really should get that'. It sounds like a really unique and quirky read, and definitely something that will be memorable, if it turns out to be as good as it sounds.
I need to get my hands on this as soon as possible!
What's on your wishlist this week? Let us know in the comments below, or link to your own Wishlist Wednesday post in the Linky :)