Wishlist Wednesday is a book blog hop where we will post about one book per week that has been on our wishlist for some time, or just added (it's entirely up to you), that we can't wait to get off the wishlist and onto our wonderful shelves.
So what do you need to do to join in?
Follow Pen to Paper as host of the meme.
Please consider adding the blog hop button to your blog somewhere, so others can find it easily and join in too! Help spread the word! The code will be at the bottom of the post under the linky.
Pick a book from your wishlist that you are dying to get to put on your shelves.
Do a post telling your readers about the book and why it's on your wishlist.
Add your blog to the linky at the bottom of this post.
Put a link back to pen to paper (http://www.pentopaperblog.com) somewhere in your post, and a note saying that Pen to Paper is the host of the meme.
Visit the other blogs and enjoy!
Thief
by Malorie Blackman
Goodreads synopsis:
You're the new girl in school. You're just trying to fit in - and it's not working. Then someone accuses you of theft, and you think things can't get any worse. Until you get caught in a freak storm . . .

The next thing you know, you're in the future. Being shot at for being out after curfew. You don't even recognise your hometown. And you're heading for a confrontation from your worst nightmare.

What if you could change the past to save the future?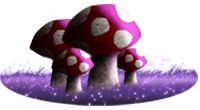 I read Malorie Blackman for the first time when I was about 12 or 13 years old, when we were told to read Noughts & Crosses at school. Ever since then, I've loved her writing, but for whatever reason, I never got around to reading all of her older books. This must change!
Thief is one of the older books of hers that I haven't read, and it's one that I really want to read. I keep seeing it at work and thinking I should pick it up. I think I might just have to cave next time I'm there!
Are you a fan of Malorie's? What's your favourite of her books? Let us know in the comments below.
What's on your wishlist this week? Let us know in the comments below, or link to your own Wishlist Wednesday post in the Linky :)