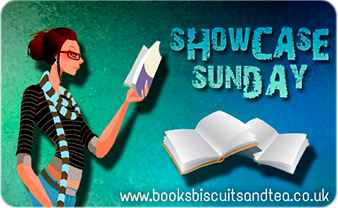 Showcase Sunday is a weekly meme hosted by the wonderful Vicky at

Books, Biscuits & Tea

, where we will show off the books and eBooks we received each week.
Physical Books
Lies
,
Plague
&
Fear
by Michael Grant
In the Shadow of Blackbirds
by Cat Winters
The Holiday Home
by Fern Britton
The Goddess Chronicle
by Natsuo Kirino
Love is a Number
by Lee Monroe
Stung
by Bethany Wiggins
Transcendence
by C. J. Omololu
eBooks
Disconnect
by Imran Siddiq:
I got this one free from Amazon Kindle UK. I was just scanning through the bestselling free Kindle books in the Fantasy genre, and this one came up. It had some pretty good reviews, so I thought I might as well download it while it's free. I'm interested to see what I'll think of it.
True
by Erin McCarthy:
I got True to review from the publishers (Penguin) via NetGalley. I think it's only being released in eBook at the moment, but I guess, if it does well, the publishers might decide to publish it as a paperback as well. It's in the New Adult genre, which is something that I've been wanting to read more of recently, so I'm looking forward to seeing what this one is about!