Wishlist Wednesday is a book blog hop where we will post about one book per week that has been on our wishlist for some time, or just added (it's entirely up to you), that we can't wait to get off the wishlist and onto our wonderful shelves.
So what do you need to do to join in?
Follow Pen to Paper as host of the meme.
Please consider adding the blog hop button to your blog somewhere, so others can find it easily and join in too! Help spread the word! The code will be at the bottom of the post under the linky.
Pick a book from your wishlist that you are dying to get to put on your shelves.
Do a post telling your readers about the book and why it's on your wishlist.
Add your blog to the linky at the bottom of this post.
Put a link back to pen to paper (http://www.pentopaperblog.com) somewhere in your post, and a note saying that Pen to Paper is the host of the meme.
Visit the other blogs and enjoy!
The Drowning
by Rachel Ward
Goodreads synopsis:
What happens if you've done something terrible? But you can't remember what. And you don't know how to put it right ...When Carl opens his eyes on the banks of a lake, his brother is being zipped into a body bag. What happened in the water? He can't remember. And when he glimpses a beautiful girl he thinks he recognizes, she runs away. Suddenly he knows he must find her - because together they must face the truth before it drowns them.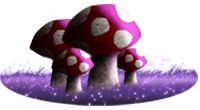 I keep hearing really good things about this book, and it definitely has me intrigued! The synopsis doesn't really give much about the novel away, and I really like going into a book knowing only a little about the story, because it means that more of it is a surprise.
I'm really interested to learn more about the situation the characters find themselves in, so I will definitely be getting hold of this book very soon!
What's on your wishlist this week? Let us know in the comments below, or link to your own Wishlist Wednesday post in the Linky :)