Wishlist Wednesday is a book blog hop where we will post about one book per week that has been on our wishlist for some time, or just added (it's entirely up to you), that we can't wait to get off the wishlist and onto our wonderful shelves.
So what do you need to do to join in?
Follow Pen to Paper as host of the meme.
Please consider adding the blog hop button to your blog somewhere, so others can find it easily and join in too! Help spread the word! The code will be at the bottom of the post under the linky.
Pick a book from your wishlist that you are dying to get to put on your shelves.
Do a post telling your readers about the book and why it's on your wishlist.
Add your blog to the linky at the bottom of this post.
Put a link back to pen to paper (http://www.pentopaperblog.com) somewhere in your post, and a note saying that Pen to Paper is the host of the meme.
Visit the other blogs and enjoy!
The Ocean at the End of the Lane
by Neil Gaiman
Goodreads synopsis:
THE OCEAN AT THE END OF THE LANE is a fable that reshapes modern fantasy: moving, terrifying and elegiac - as pure as a dream, as delicate as a butterfly's wing, as dangerous as a knife in the dark, from storytelling genius Neil Gaiman.

It began for our narrator forty years ago when the family lodger stole their car and committed suicide in it, stirring up ancient powers best left undisturbed. Dark creatures from beyond the world are on the loose, and it will take everything our narrator has just to stay alive: there is primal horror here, and menace unleashed - within his family and from the forces that have gathered to destroy it.

His only defense is three women, on a farm at the end of the lane. The youngest of them claims that her duckpond is ocean. The oldest can remember the Big Bang.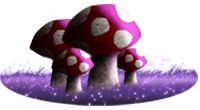 I love everything I've read so far by Neil Gaiman, and having watched him speak in interviews, or giving speeches etc, I really like him as a person too - he's a big inspiration to me - so it makes sense that I already have this pre-ordered, ready for when it's released in June. I pre-ordered it before I'd even read the synopsis, I'm so confident that I will enjoy anything that he writes! And now, having read the synopsis, I'm 100% sure I will fall in love with this book, and I can't wait to read it.
If you're interested in some recent stuff that Neil has done, you should definitely check out his
A Calendar of Tales
, a series of 12 short stories (one for each month of the year), which he created with Blackberry. You can read more about the project
HERE
, and you can listen to
Neil read A Calendar of Tales here
.
Also, check out the video below! It's half an hour long, but definitely worth watching. It's a video of Neil speaking at the London Book Fair in April and, if you're anything like me, you'll find it really inspirational!
What's on your wishlist this week? Let us know in the comments below, or link to your own Wishlist Wednesday post in the Linky :)