Wishlist Wednesday is a book blog hop where we will post about one book per week that has been on our wishlist for some time, or just added (it's entirely up to you), that we can't wait to get off the wishlist and onto our wonderful shelves.
So what do you need to do to join in?
Follow Pen to Paper as host of the meme.
Please consider adding the blog hop button to your blog somewhere, so others can find it easily and join in too! Help spread the word! The code will be at the bottom of the post under the linky.
Pick a book from your wishlist that you are dying to get to put on your shelves.
Do a post telling your readers about the book and why it's on your wishlist.
Add your blog to the linky at the bottom of this post.
Put a link back to pen to paper (http://www.pentopaperblog.com) somewhere in your post, and a note saying that Pen to Paper is the host of the meme.
Visit the other blogs and enjoy!
What I Thought Was True
by Huntley Fitzpatrick
Synopsis:
From the author of My Life Next Door comes a swoony summertime romance full of expectation and regret, humor and hard questions.

Gwen Castle's Biggest Mistake Ever, Cassidy Somers, is slumming it as a yard boy on her Nantucket-esque island this summer. He's a rich kid from across the bridge in Stony Bay, and she hails from a family of fishermen and housecleaners who keep the island's summer people happy. Gwen worries a life of cleaning houses will be her fate too, but just when it looks like she'll never escape her past—or the island—Gwen's dad gives her some shocking advice. Sparks fly and secret histories unspool as Gwen spends a gorgeous, restless summer struggling to resolve what she thought was true—about the place she lives, the people she loves, and even herself—with what really is.

A magnetic, push-me-pull-me romance with depth, this is for fans of Sarah Dessen, Jenny Han, and Deb Caletti.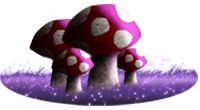 Thank you to the lovely blogger who featured this book in their Wishlist Wednesday post last week, and brining it to my attention - I am very excited about this one.
Although I've not yet read My Life Next Door (despite owning it for a long time - oops!), I have a huge gut feeling that I will love it, and I have the same feeling with Huntley's second novel. And with the weather being so beautiful in the UK this week, I can't help but feel in the perfect mood for a nice, summery novel like this one!!
What I Thought Was True is released in the US in hardcover on April 15th, and I'm so damn excited, I might just have to run around until I calm down!
Are you excited for this one? Have you read My Life Next Door? What did you think of it? Let us know in the comments - I'd love to hear your opinion :)
What's on your wishlist this week? Let us know in the comments below, or link to your own Wishlist Wednesday post in the Linky :)