Wishlist Wednesday is a book blog hop where we will post about one book per week that has been on our wishlist for some time, or just added (it's entirely up to you), that we can't wait to get off the wishlist and onto our wonderful shelves.
So what do you need to do to join in?
Follow Pen to Paper as host of the meme.
Please consider adding the blog hop button to your blog somewhere, so others can find it easily and join in too! Help spread the word! The code will be at the bottom of the post under the linky.
Pick a book from your wishlist that you are dying to get to put on your shelves.
Do a post telling your readers about the book and why it's on your wishlist.
Add your blog to the linky at the bottom of this post.
Put a link back to pen to paper (http://www.pentopaperblog.com) somewhere in your post, and a note saying that Pen to Paper is the host of the meme.
Visit the other blogs and enjoy!
The Star Thief
by Jamie Grey
Synopsis:
Stealing another galactic secret will get her arrested, but playing by the rules might just get her killed.

At twenty-three, Renna Carrizal is the most notorious thief in the galaxy. There's just one problem - all she wants is to get out of the business.

But after Renna rescues an injured boy on her final job, she finds herself on the run from the mob instead of enjoying retirement. She unwittingly becomes ensnared by MYTH, a top-secret galactic protection agency who offer her a choice - either help them on their latest mission, or spend the rest of her life on a prison ship.

Forced to work under the watchful eye of handsome but arrogant Captain Finn, Renna learns the former mercenary-turned-hero has a few dirty secrets himself. As Renna works to discover the truth about Finn's past and keep the tantalizing man at arm's length, she unearths a plot to create an unstoppable army. The target? The human star fleet.

Now Renna must pull off the biggest job of her career - saving the galaxy. And maybe even herself.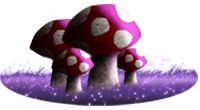 Firstly, I apologise for being a little late with Wishlist Wednesday this week - today was my University graduation ceremony, so my mind was all full of university and seeing friends again!
Right! This week I went for something a little different. This is one that I stumbled on on Goodreads a couple of weeks ago, and it immediately grabbed my attention - I mean, who couldn't love a galactic thief?! Plus, she's the same age as me, and I feel that that means we're connected on some level - that works, right?? I love the whole idea behind the book, and I hope that the world building and the character's history are going to be as good as I'm expecting.
Love the sound of this one, and so excited to get it on my shelves!
What's on your wishlist this week? Let us know in the comments below, or link to your own Wishlist Wednesday post in the Linky :)