Wishlist Wednesday is a book blog hop where we will post about one book per week that has been on our wishlist for some time, or just added (it's entirely up to you), that we can't wait to get off the wishlist and onto our wonderful shelves.
So what do you need to do to join in?
Follow Pen to Paper as host of the meme.
Please consider adding the blog hop button to your blog somewhere, so others can find it easily and join in too! Help spread the word! The code will be at the bottom of the post under the linky.
Pick a book from your wishlist that you are dying to get to put on your shelves.
Do a post telling your readers about the book and why it's on your wishlist.
Add your blog to the linky at the bottom of this post.
Put a link back to pen to paper (http://www.pentopaperblog.com) somewhere in your post, and a note saying that Pen to Paper is the host of the meme.
Visit the other blogs and enjoy!
Entangled
by Amy Rose Capetta
Synopsis:
Alone was the note Cade knew best. It was the root of all her chords.

Seventeen-year-old Cade is a fierce survivor, solo in the universe with her cherry-red guitar. Or so she thought. Her world shakes apart when a hologram named Mr. Niven tells her she was created in a lab in the year 3112, then entangled at a subatomic level with a boy named Xan. Cade's quest to locate Xan joins her with an array of outlaws—her first friends—on a galaxy-spanning adventure. And once Cade discovers the wild joy of real connection, there's no turning back.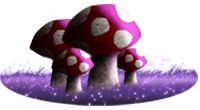 I saw a copy of this in Foyles in London, when I went last week, looking around before the
Books with Bite
blogger event, and instantly I wanted to read it. It just sounds so different to any other YA science-fiction that I've read already (actually, they've all been pretty different, but at least this isn't a repeat of what I've already read).
Anyway, I haven't been able to get this book out of my head since I saw it on the shelf, so I have ordered it into work. Fingers crossed it'll be there for me to pick up very soon!
Do you like the sound of this one? Would you add it to your own Wishlist?
What's on your wishlist this week? Let us know in the comments below, or link to your own Wishlist Wednesday post in the Linky :)