Wishlist Wednesday is a book blog hop where we will post about one book per week that has been on our wishlist for some time, or just added (it's entirely up to you), that we can't wait to get off the wishlist and onto our wonderful shelves.
So what do you need to do to join in?
Follow Pen to Paper as host of the meme.
Please consider adding the blog hop button to your blog somewhere, so others can find it easily and join in too! Help spread the word! The code will be at the bottom of the post under the linky.
Pick a book from your wishlist that you are dying to get to put on your shelves.
Do a post telling your readers about the book and why it's on your wishlist.
Add your blog to the linky at the bottom of this post.
Put a link back to pen to paper (http://www.pentopaperblog.com) somewhere in your post, and a note saying that Pen to Paper is the host of the meme.
Visit the other blogs and enjoy!
Autodrome
by Kim Lakin-Smith
Synopsis:
With its population of teen motor sport enthusiasts, promoters, grease monkeys and drivers, life in the steam and gas powered metropolis of Autodrome is all about the race. On the same day that 15 year old Zar Punkstar qualifies as a Pro Leaguer, he finds his inventor father murdered, and a clue - a Paranascope scroll containing a holographic map of the city. An encounter with the mysterious race promoter, Braxton Earl, leads him to enter the city's infamous Ramrod Rally, a series of races, obstacle courses and death traps in Autodrome's notorious outer suburbs, The Eras. His team mates include fellow racer and number one crush, Raina Jubilique, and a group of jaded ex-Pro Leaguers who'd sooner stab each other in the back as race together. His opposition are a mixed bag of polished Pro Leaguers, hired thugs, and parts' pirates. But who to trust in a world of competitors? And for a champion like Zar, is the ultimate prize to win the Ramrod or outwit a killer?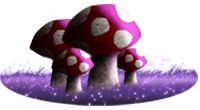 I stumbled on this book earlier in the week, and it definitely has me mega interested.
It's obvious what originally drew me in. That cover is something else! For a start, the character really stands out; she's edgy, tough-looking but with an edge of glamour, and it's obvious she can take care of herself. Immediately I'm thinking 'strong female character'.
There also seems to be a steampunk edge to it. From the description, it obviously
isn't
steampunk, exactly, but I think certain elements may have a steampunk feel to them, especially with the motor sports element, and with a title like that, it leads me to believe that there is some steampunk influence in there somewhere.
But wow, oh wow, this sounds like a really unique read.
There aren't too many reviews floating around for it at the moment, that I can see, but hopefully, when I decide to get it on my shelves and then get it read, it will live up to, or even exceed expectations!
What's on your wishlist this week? Let us know in the comments below, or link to your own Wishlist Wednesday post in the Linky :)