Wishlist Wednesday is a book blog hop where we will post about one book per week that has been on our wishlist for some time, or just added (it's entirely up to you), that we can't wait to get off the wishlist and onto our wonderful shelves.
So what do you need to do to join in?
Follow Pen to Paper as host of the meme.
Please consider adding the blog hop button to your blog somewhere, so others can find it easily and join in too! Help spread the word! The code will be at the bottom of the post under the linky.
Pick a book from your wishlist that you are dying to get to put on your shelves.
Do a post telling your readers about the book and why it's on your wishlist.
Add your blog to the linky at the bottom of this post.
Put a link back to pen to paper (http://www.pentopaperblog.com) somewhere in your post, and a note saying that Pen to Paper is the host of the meme.
Visit the other blogs and enjoy!
Shadows
by Paula Weston
Goodreads synopsis:
It's almost a year since Gaby Winters was in the car crash that killed her twin brother, Jude. Her body has healed in the sunshine of Pandanus Beach, but her grief is raw and constant. It doesn't help that every night in her dreams she kills demons and other hell-spawn.

And then Rafa comes to town. Not only does he look exactly like the guy who's been appearing in Gaby's dreams—he claims a history with her brother that makes no sense. Gaby is forced to accept that what she thought she knew about herself and her life is only a shadow of the truth—and that the truth is more likely to be found in the shadows of her nightmares.

Who is Rafa? Who are the Rephaim? And most importantly, who can she trust?

Fast-paced and gripping, Shadows, the first book in the Rephaim series, is a standout paranormal romance for fans of Richelle Mead and Cassandra Clare.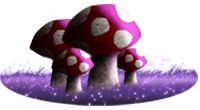 While I was on holiday in the Lake District last week, I went into a bookstore in one of the towns we visited, and found a book called
Haze
, which I'd never heard of before. I read the synopsis and thought it sounded really good. Only after I'd scanned it into the Goodreads app did I realise it's actually the second in a series!
Shadows
is the first book, but unfortunately the shop didn't have it in, so it's on my list of books to eventually order into and buy from work. It sounds like a really good series that puts a unique spin on a well-loved genre. I'm definitely looking forward to it.
What's on your wishlist this week? Let us know in the comments below, or link to your own Wishlist Wednesday post in the Linky :)