Wishlist Wednesday is a book blog hop where we will post about one book per week that has been on our wishlist for some time, or just added (it's entirely up to you), that we can't wait to get off the wishlist and onto our wonderful shelves.
So what do you need to do to join in?
Follow Pen to Paper as host of the meme.
Please consider adding the blog hop button to your blog somewhere, so others can find it easily and join in too! Help spread the word! The code will be at the bottom of the post under the linky.
Pick a book from your wishlist that you are dying to get to put on your shelves.
Do a post telling your readers about the book and why it's on your wishlist.
Add your blog to the linky at the bottom of this post.
Put a link back to pen to paper (http://www.pentopaperblog.com) somewhere in your post, and a note saying that Pen to Paper is the host of the meme.
Visit the other blogs and enjoy!
This Song Will Save Your Life
by Leila Sales
Goodreads synopsis:
All her life, Elise Dembowski has been an outsider. Starting a new school, she dreams of fitting in at last – but when her best attempts at popularity fail, she almost gives up. Then she stumbles upon a secret warehouse party. There, at night, Elise can be a different person, making real friends, falling in love for the first time, and finding her true passion – DJ'ing. But when her real and secret lives collide, she has to make a decision once and for all: just who is the real Elise?

An irresistible novel about hope, heartbreak and the power of music to bring people together.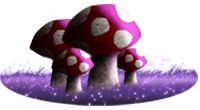 This arrived in the bookstore I work at a week or so ago, and since then I've been dying to buy it (the only reason I haven't is because I have far too many books I want to read at the moment as it is!).
The more YA contemporary novels I read, the more I've been falling in love with the genre, and this one sounds particularly good. The storyline of a nerd-turned-'cool' is not a new one, of course, but I've not come across one where they have a second life, where they can be a totally different person to how they are every day.
I can't wait to get my hands on a copy of this - it sounds awesome!
What's on your wishlist this week? Let us know in the comments below, or link to your own Wishlist Wednesday post in the Linky :)