Wishlist Wednesday is a book blog hop where we will post about one book per week that has been on our wishlist for some time, or just added (it's entirely up to you), that we can't wait to get off the wishlist and onto our wonderful shelves.
So what do you need to do to join in?
Follow Pen to Paper as host of the meme.
Please consider adding the blog hop button to your blog somewhere, so others can find it easily and join in too! Help spread the word! The code will be at the bottom of the post under the linky.
Pick a book from your wishlist that you are dying to get to put on your shelves.
Do a post telling your readers about the book and why it's on your wishlist.
Add your blog to the linky at the bottom of this post.
Put a link back to pen to paper (http://www.pentopaperblog.com) somewhere in your post, and a note saying that Pen to Paper is the host of the meme.
Visit the other blogs and enjoy!
Sky on Fire (Monument 14 #2)
by Emmy Laybourne
Goodreads synopsis:
This is the second book in the Monument 14 series. If you haven't read the first book, this synopsis will contain spoilers.




Trapped in a superstore by a series of escalating disasters, including a monster hailstorm and terrifying chemical weapons spill, brothers Dean and Alex learned how to survive and worked together with twelve other kids to build a refuge from the chaos. But then strangers appeared, destroying their fragile peace, and bringing both fresh disaster and a glimmer of hope.

Knowing that the chemical weapons saturating the air outside will turn him into a bloodthirsty rage monster, Dean decides to stay in the safety of the store with Astrid and some of the younger kids. But their sanctuary has already been breached once. . . .

Meanwhile, Alex, determined to find their parents, heads out into the darkness and devastation with Niko and some others in a recently repaired school bus. If they can get to Denver International Airport, they might be evacuated to safety. But the outside world is even worse than they expected. . . .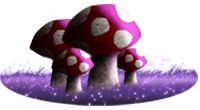 I read Monument 14 not too long ago, and I really enjoyed it - especially the ending, which had me so captivated that I knew I'd be itching to get hold of the second book as soon as I physically could. Sky on Fire is the sequel, and although it's already out in the US, I'm waiting for it to come out in paperback in the UK. It's UK release date is 7th November, so there's quite a wait, but I'm confident it'll be worth it!
What's on your wishlist this week? Let us know in the comments below, or link to your own Wishlist Wednesday post in the Linky :)