Wishlist Wednesday is a book blog hop where we will post about one book per week that has been on our wishlist for some time, or just added (it's entirely up to you), that we can't wait to get off the wishlist and onto our wonderful shelves.
So what do you need to do to join in?
Follow Pen to Paper as host of the meme.
Please consider adding the blog hop button to your blog somewhere, so others can find it easily and join in too! Help spread the word! The code will be at the bottom of the post under the linky.
Pick a book from your wishlist that you are dying to get to put on your shelves.
Do a post telling your readers about the book and why it's on your wishlist.
Add your blog to the linky at the bottom of this post.
Put a link back to pen to paper (http://www.pentopaperblog.com) somewhere in your post, and a note saying that Pen to Paper is the host of the meme.
Visit the other blogs and enjoy!
Fire with Fire (Burn for Burn #2)
by Jenny Han and Siobhan Vivian
Goodreads synopsis:

This is the second book in the Burn for Burn trilogy, so this synopsis will contain spoilers for the first book.


When sweet revenge turns sour… Book two of a trilogy from New York Times, bestselling author Jenny Han and Siobhan Vivian.

Lillia, Kat, and Mary had the perfect plan. Work together in secret to take down the people who wronged them. But things didn't exactly go the way they'd hoped at the Homecoming Dance.

Not even close.

For now, it looks like they got away with it. All they have to do is move on and pick up the pieces, forget there ever was a pact. But it's not easy, not when Reeve is still a total jerk and Rennie's meaner than she ever was before.

And then there's sweet little Mary…she knows there's something seriously wrong with her. If she can't control her anger, she's sure that someone will get hurt even worse than Reeve was. Mary understands now that it's not just that Reeve bullied her—it's that he made her love him.

Eye for an eye, tooth for a tooth, burn for a burn. A broken heart for a broken heart. The girls are up to the task. They'll make Reeve fall in love with Lillia and then they will crush him. It's the only way he'll learn.

It seems once a fire is lit, the only thing you can do is let it burn...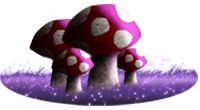 I
read Burn for Burn last summer, and although I didn't rate it five stars, I did really enjoy it - especially the way it was written, and how distinct the three main characters were from each other. I did think that the book finished quite abruptly, and at the time I didn't know it was a trilogy, so I was wondering what was going to happen to the girls. That's why Fire with Fire is on my wishlist - I do really want to know what happens to them next! Fingers crossed I'll be able to find out soon.
This comes out in September from Simon & Schuster.
What's on your wishlist this week? Let us know in the comments below, or link to your own Wishlist Wednesday post in the Linky :)