Wishlist Wednesday is a book blog hop where we will post about one book per week that has been on our wishlist for some time, or just added (it's entirely up to you), that we can't wait to get off the wishlist and onto our wonderful shelves.
So what do you need to do to join in?
Follow Pen to Paper as host of the meme.
Please consider adding the blog hop button to your blog somewhere, so others can find it easily and join in too! Help spread the word! The code will be at the bottom of the post under the linky.
Pick a book from your wishlist that you are dying to get to put on your shelves.
Do a post telling your readers about the book and why it's on your wishlist.
Add your blog to the linky at the bottom of this post.
Put a link back to pen to paper (http://www.pentopaperblog.com) somewhere in your post, and a note saying that Pen to Paper is the host of the meme.
Visit the other blogs and enjoy!
Darker Days
by Jus Accardo
Goodreads synopsis:
Jessie Darker goes to high school during the day, but at night she helps with the family investigation business. Cheating husbands and stolen inheritances? They're your girls—but their specialty is a bit darker. Zombie in your garage? Pesky Poltergeist living in your pool? They'll have the problem solved in a magical minute. For a nominal fee, of course...

When gorgeous new client, Lukas Scott, saunters into the office requesting their help to find a stolen box, it sounds like a simple case—until the truth comes out. The box is full of Sin.

Seven deadly ones, in fact.

They've got five days to recapture the Sins before they're recalled by the box, taking seven hijacked human bodies with them. Easy peasy—except for one thing...

There's a spell that will allow the Sins to remain free, causing chaos forever. When the key ingredient threatens the life of someone she knows, Jessie must make the ultimate choice between love and family—or lose everything.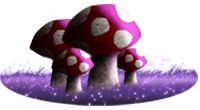 I
love
Jus Accardo's writing. I'm a big fan of the Denazen series, so I'm really excited to see what Jus has to offer with this new series! Just like with her other series, this sounds like it has a seriously feisty, kickass female protagonist - could she even rival Dez? - and I can't wait to get to know her.
Hopefully I'll be able to get my hands on a review copy of this soon, and it's being published by Entangled in August this year!
What's on your wishlist this week? Let us know in the comments below, or link to your own Wishlist Wednesday post in the Linky :)