Wishlist Wednesday is a book blog hop where we will post about one book per week that has been on our wishlist for some time, or just added (it's entirely up to you), that we can't wait to get off the wishlist and onto our wonderful shelves.
So what do you need to do to join in?
Follow Pen to Paper as host of the meme.
Please consider adding the blog hop button to your blog somewhere, so others can find it easily and join in too! Help spread the word! The code will be at the bottom of the post under the linky.
Pick a book from your wishlist that you are dying to get to put on your shelves.
Do a post telling your readers about the book and why it's on your wishlist.
Add your blog to the linky at the bottom of this post.
Put a link back to pen to paper (http://www.pentopaperblog.com) somewhere in your post, and a note saying that Pen to Paper is the host of the meme.
Visit the other blogs and enjoy!
Crown of Midnight (Throne of Glass #2)
by Sarah J. Maas
Goodreads synopsis:


This is the sequel to Throne of Glass. If you haven't read the first book, this synopsis will contain spoilers.
Eighteen-year-old Celaena Sardothien is bold, daring and beautiful – the perfect seductress and the greatest assassin her world has ever known. But though she won the King's contest and became his champion, Celaena has been granted neither her liberty nor the freedom to follow her heart. The slavery of the suffocating salt mines of Endovier that scarred her past is nothing compared to a life bound to her darkest enemy, a king whose rule is so dark and evil it is near impossible to defy. Celaena faces a choice that is tearing her heart to pieces: kill in cold blood for a man she hates, or risk sentencing those she loves to death. Celaena must decide what she will fight for: survival, love or the future of a kingdom. Because an assassin cannot have it all . . . And trying to may just destroy her.
Love or loathe Celaena, she will slice open your heart with her dagger and leave you bleeding long after the last page of the highly anticipated sequel in what is undeniably THE hottest new fantasy series.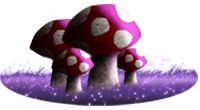 I absolutely
adored
Throne of Glass, when I read it last year, and I've been
dying
to read the sequel ever since, and now it's finally almost here. Crown of Midnight is out on August 20th in the UK, and I simply can't wait to get my hands on a copy and find out what happens next. Celaena is definitely one of my all-time favourite heroines, so I'm looking forward to catching up with her!
If you've not read Throne of Glass yet, you should! And then you'll see why I'm so excited for this sequel.
What's on your wishlist this week? Let us know in the comments below, or link to your own Wishlist Wednesday post in the Linky :)