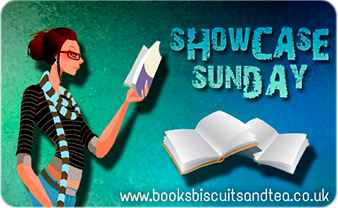 Showcase Sunday is a weekly meme hosted by the wonderful Vicky at

Books, Biscuits & Tea

, where we will show off the books and eBooks we received each week.
Physical Books
Cinder
&
Scarlet
by Marissa Meyer (signed)
Out of the Easy
by Ruta Sepetys
With All My Soul
by Rachel Vincent
Etiquette & Espionage
by Gail Carriger
The Secret Garden
by Frances Hodgson Burnett
Peter Pan
by J. M. Barrie
Deadly Little Secret
by Laurie Faria Stolarz
The Miseducation of Cameron Post
by Emily M. Danforth
eBooks
Invisible
by Cicily Anne Paterson:
This was a free eBook from Amazon UK (and I think it's still free, if you want to check it out). It had some pretty decent reviews, and seeing as it's free, I thought I'd get it on my Kindle and give it a shot at some point.
On a side note, I also love the cover - it makes me crave summer!
Fated
by Alyson Noel:
This one is in the Kindle spring sale at the moment, so I picked it up for 99p. I was going to get it ages ago, but something stopped me from picking it up (I don't really know what), but I thought for 99p, I might as well get it and see what I think. I'm hoping to get to it soon!
The Academy: Game On
by Monica Seles:
This one is a review book via NetGalley from Bloomsbury. I got an email from their publicity department about it, and I thought I'd put in a request. In all honesty, I can't remember too much about it, but if the cover is anything to go by, I'm guessing there is tennis involved, which is new - don't think I've read a book where the protagonist plays tennis. It seems as though it might be a nice summer holiday read, so I'll give it a go then.
Scrapbook of my Revolution
by Amy Lynn Spitzley:
This is another I picked up from NetGalley this weekend, and again I can't remember too much about it, but the cover really caught my eye (no pun intended). Looking at the synopsis again now, I see that the main character has gold skin, and she can read the emotions of others around her. This sounds like a pretty different YA fantasy novel, so I'm looking forward to checking it out!
Other videos this week ...