Wishlist Wednesday is a book blog hop where we will post about one book per week that has been on our wishlist for some time, or just added (it's entirely up to you), that we can't wait to get off the wishlist and onto our wonderful shelves.
So what do you need to do to join in?
Follow Pen to Paper as host of the meme.
Please consider adding the blog hop button to your blog somewhere, so others can find it easily and join in too! Help spread the word! The code will be at the bottom of the post under the linky.
Pick a book from your wishlist that you are dying to get to put on your shelves.
Do a post telling your readers about the book and why it's on your wishlist.
Add your blog to the linky at the bottom of this post.
Put a link back to pen to paper (http://vogue-pentopaper.blogspot.com) somewhere in your post.
Visit the other blogs and enjoy!
Sorta Like a Rock Star by Matthew Quick
Goodreads synopsis:
Amber Appleton lives in a bus. Ever since her mom's boyfriend kicked them out, Amber, her mom, and her totally loyal dog, Bobby Big Boy (aka Thrice B) have been camped out in the back of Hello Yellow (the school bus her mom drives). Still, Amber, the self-proclaimed princess of hope and girl of unyielding optimism, refuses to sweat the bad stuff. But when a fatal tragedy threatens Amber's optimism--and her way of life, can Amber continue to be the rock star of hope?
With an oddball cast of characters, and a heartwarming, inspiring story, this novel unveils a beautifully beaten-up world of laughs, loyalty, and hard-earned hope. The world is Amber's stage, and Amber is, well...she's sorta like a rock star. True? True.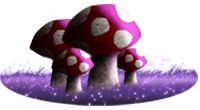 I read Matthew Quick's novel, The Silver Linings Playbook (which is being released as a movie adaptation at the end of this year), about two years ago, and I did really enjoy it, but felt it was more geared towards a male readership (too much football talk for me...). However, I did really enjoy his style, and have looked forward to reading more from him. However, nothing more has been published in the UK so far, and so I hadn't heard of this one until just last week, but I'm really intrigued by it -
it sounds so good!
I definitely need to get my hands on this one sometime soon!