Wishlist Wednesday is a book blog hop where we will post about one book per week that has been on our wishlist for some time, or just added (it's entirely up to you), that we can't wait to get off the wishlist and onto our wonderful shelves.
So what do you need to do to join in?
Follow Pen to Paper as host of the meme.
Please consider adding the blog hop button to your blog somewhere, so others can find it easily and join in too! Help spread the word! The code will be at the bottom of the post under the linky.
Pick a book from your wishlist that you are dying to get to put on your shelves.
Do a post telling your readers about the book and why it's on your wishlist.
Add your blog to the linky at the bottom of this post.
Put a link back to pen to paper (http://vogue-pentopaper.blogspot.com) somewhere in your post.
Visit the other blogs and enjoy!
ReVamped by Ada Adams
Goodreads synopsis:
A simple mission turned deadly.
Nineteen-year-old vampire Dawn has led a sheltered life within the confines of her father's presidential headquarters. Upon being sent on a mission to revamp four goofy misfits into guardians of a peaceful little town of Angel Creek, Dawn believes that all her dreams have finally come true. What starts off as a simple task, turns into something unexpected, changing Dawn's life forever and leading the action-loving, thrill-seeking vampire teen on a path of mystery, danger and intrigue.
When a human girl is kidnapped by a group of rogue vamps, Dawn discovers that there is more going on in Angel Creek than meets the eye. And it all connects to Ethan, the cute newcomer who seems too perfect to be true, Sebastian, the mysterious vampire with a turbulent past, and even Dawn herself. Dawn must not only succeed in revamping the troubled recruits, but must also prevent the vampire race from being overtaken by a malevolent villain who has a strange and obsessive fascination with her. As threat escalates, romance blooms, and ghosts from her past begin to surface, Dawn is sure of only one thing: her life will never be the same.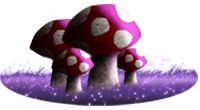 I absolutely cannot wait for this book! In the last week I've been in touch with Ada, who is absolutely wonderful, and she has offered to send me a signed copy of this book for review, so I'm super-super-excited and it is right on the top of my wishlist right now! See all the exclamation marks? They don't come close to covering just how excited I am!!
It just sounds like something so new and exciting in what has become a really over-populated and generic genre. It's so refreshing to see something take a different angle on it!
And it has to be mentioned really...
just look at that cover
. It's absolutely stunning - not to mention that the colour really goes with my blog design ;)
I have high expectations for this book and I'm
so
looking forward to receiving it!
Love to Ada for offering to get a signed paperback out to me :)