So it's Friday again, and that means another exciting Friday Recommends!
This is an exciting book blog hop that book bloggers can take part in once a week to share with their followers, the books that they most recommend reading!
The rules for Friday Recommends are:
Follow Pen to Paper as host of the meme.
Please consider adding the blog hop button to your blog somewhere, so others can find it easily and join in too! Help spread the word! The code will be at the bottom of the post under the linky.
Pick a book that you've read, and have enjoyed enough to recommend to other readers. It can be a book you've read recently, or a book you read years ago - it's up to you - but make sure you tell us why you love the book (like a mini review). You make the post as long or as short as you like.
Add your blog to the linky at the bottom of this post

after

posting your blog post.
Put a link back to pen to paper (http://vogue-pentopaper.blogspot.com) somewhere in your post.
Visit the other blogs and enjoy!

Flowers for Algernon by Daniel Keyes
Goodreads synopsis:
Following his doctor's instructions, engaging simpleton Charlie Gordon tells his own story in semi-literate "progris riports." He dimly wants to better himself, but with an IQ of 68 can't even beat the laboratory mouse Algernon at maze-solving:
I dint feel bad because I watched Algernon and I lernd how to finish the amaze even if it takes me along time.

I dint know mice were so smart.
Algernon is extra-clever thanks to an experimental brain operation so far tried only on animals. Charlie eagerly volunteers as the first human subject. After frustrating delays and agonies of concentration, the effects begin to show and the reports steadily improve: "Punctuation, is? fun!" But getting smarter brings cruel shocks, as Charlie realizes that his merry "friends" at the bakery where he sweeps the floor have all along been laughing at him, never with him. The IQ rise continues, taking him steadily past the human average to genius level and beyond, until he's as intellectually alone as the old, foolish Charlie ever was--and now painfully aware of it. Then, ominously, the smart mouse Algernon begins to deteriorate...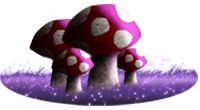 I love this book, and I'd definitely put it somewhere in the list of my all-time favourites.
This is a science fiction novel, but not like the science fiction that I tend to read now - it's not set in space - it's more of a realistic science fiction novel, and definitely a classic of the genre!
It's an epistolary novel, meaning that it's written entirely as diary entries, written by the protagonist, Charlie Gordon, who has an IQ of only 68 when the novel begins. This is reflected in the writing style - nearly everything is misspelled and the language is fairly simple and sometimes confused. This can make it a fairly difficult book to get into, but once you've managed to get used to the style, it's a really rewarding read.
Charlie's story is a poignant and beautiful one, and it's one that has stayed with me since the first time I finished it (which was probably about 5 or 6 years ago now...). As you can tell, that isn't the only time I've read it, and I don't re-read books very often, so you know it's a good one - in fact, I can't actually remember how many times I've read this book now!
So, it's a fairly challenging read to begin with, but a really moving and rewarding one. If you've not read it, you definitely need to!
I'm going to have to read this
again
sometime soon - I've just realised how much I've missed it! :)