So it's Friday again, and that means another exciting Friday Recommends!
This is an exciting book blog hop that book bloggers can take part in once a week to share with their followers, the books that they most recommend reading!
The rules for Friday Recommends are:
Follow Pen to Paper as host of the meme.
Please consider adding the blog hop button to your blog somewhere, so others can find it easily and join in too! Help spread the word! The code will be at the bottom of the post under the linky.
Pick a book that you've read, and have enjoyed enough to recommend to other readers. It can be a book you've read recently, or a book you read years ago - it's up to you - but make sure you tell us why you love the book (like a mini review). You make the post as long or as short as you like.
Add your blog to the linky at the bottom of this post

after

posting your blog post.
Put a link back to pen to paper (http://vogue-pentopaper.blogspot.com) somewhere in your post.
Visit the other blogs and enjoy!

The Brutal Telling by Louise Penny
Goodreads synopsis:
"Chaos is coming, old son."
With those words the peace of Three Pines is shattered. Everybody goes to Olivier's Bistro—including a stranger whose murdered body is found on the floor. When Chief Inspector Gamache is called to investigate, he is dismayed to discover that Olivier's story is full of holes. Why are his fingerprints all over the cabin that's uncovered deep in the wilderness, with priceless antiques and the dead man's blood? And what other secrets and layers of lies are buried in the seemingly idyllic village?
Gamache follows a trail of clues and treasures—from first editions of Charlotte's Web and Jane Eyre to a spiderweb with a word mysteriously woven in it—into the woods and across the continent, before returning to Three Pines to confront the truth and the final, brutal telling.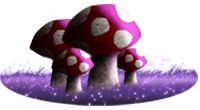 I don't tend to read too many crime novels. It's not that I don't enjoy them - just that I don't look forward to reading them as much as I do with fantasy. But I decided to give this one a go, and I'm really glad I did.
It's really different from anything else I've read. Set in Canada, in a little town called Three Pines, it has a kind of exotic feel to it, for me at least - it's so far removed from the lifestyle I'm used to, that it was really interesting, learning about how the villagers went about their everyday lives.
The crime side of the novel was also really interesting. Although it's the fifth in the series (which I didn't realise at the time), this didn't really matter. There were minor things about the main character, inspector Gamache, that we obviously find out in the previous novels, but it wasn't a huge inconvenience. I found that the writing was so fluent and competent, that I got to know his character really well anyway, along with the other characters.
It's a really well-rounded novel, and it kept me gripped all the way through.
I'll definitely be reading more of this author's work in the near future - I already have three more of her books!