So it's Friday again, and that means another exciting Friday Recommends!
This is an exciting book blog hop that book bloggers can take part in once a week to share with their followers, the books that they most recommend reading!
The rules for Friday Recommends are:
Follow Pen to Paper as host of the meme.
Please consider adding the blog hop button to your blog somewhere, so others can find it easily and join in too! Help spread the word! The code will be at the bottom of the post under the linky.
Pick a book that you've read, and have enjoyed enough to recommend to other readers. It can be a book you've read recently, or a book you read years ago - it's up to you - but make sure you tell us why you love the book (like a mini review). You make the post as long or as short as you like.
Add your blog to the linky at the bottom of this post

after

posting your blog post.
Put a link back to pen to paper (http://vogue-pentopaper.blogspot.com) somewhere in your post.
Visit the other blogs and enjoy!
The Picture of Dorian Gray by Oscar Wilde
Goodreads synopsis:
Dorian is a good-natured young man until he falls in with the cunning and quick-tongued Lord Henry, who unveils to Dorian the power of his own exceptional beauty. As he gradually sinks deeper into a glamorous and decadent world of selfish luxury, he seems to remain physically unchanged in spite of age and the stresses of his corrupt lifestyle. But in his attic, hidden behind a curtain, his portrait tells a different story.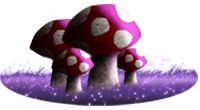 I absolutely adore Oscar Wilde. I first discovered his plays when I was 16, and in my first year of A-levels at school. We read A Woman of No Importance, and I've been in love ever since!
This is really his only work of prose (although he had written a series of children's short stories that are also worth a read, if you get the chance), and it's perfect - especially if you're someone who doesn't enjoy reading play scripts.
It's a very dark, twisted, mysterious and thrilling book, but still shows off Wilde's great humour and wit all the same - many of his greatest quotes (in my humble opinion) come from this novel.
I think it's also a great one to read if you struggle to read classics. It was written at the very end of the 19th century, and so, compared to many of the classics, is fairly modern. The language is not all too challenging, but sophisticated in the way only Wilde could be.
If you've not read it already, I seriously recommend giving it a go!