This week, I've behaved myself pretty well! The only physical book that has come into my home has been one that I won from another blog's giveaway.
I wonder how long this will last before I start buying ridiculous amounts of books again?
*not mentioning the books I have pre-ordered*
Physical books: Won
Sister, Missing
by Sophie McKenzie: I won a signed copy of this one from the blog,
Page Turner
. I won it without realising that it was a second in a series, so last week, as you may have noticed, I bought the first one,
Girl, Missing
, so that I can read both of them. They look like they might be nice, easy reads, but still interesting. Hopefully my expectations are fulfilled!
eBooks: Bought
Into the Darkest Corner
by Elizabeth Haynes: This is one of the TV book club reads for this season, and although I don't have time to read the books along with the series, I do still want to read this one - especially now that my close friend, Gemma from
Passion for Novels
, has recommended it to me! I'm looking forward to reading this one!
Paw Tracks in the Moonlight
by Denis O'Connor: This one was on the Kindle Daily Deal yesterday for 99p, and after downloading and reading the sample, I decided that it would probably be worth the read. It sounds like a really sweet little story (which, by the way, is apparently true, as it's classed as biography).
eBooks to Review: NetGalley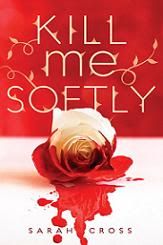 Kill Me Softly
by Sarah Cross: I got this one from Egmont USA from NetGalley to review. Fairy tales coming to life seems to be becoming a trend at the moment (I'm already currently reading Cinder by Marissa Meyer). I hope this will prove to be just as good!
What came in your mailbox this week? Let us know in the comments below!