So it's Friday again, and that means another exciting Friday Recommends!
This is an exciting book blog hop that book bloggers can take part in once a week to share with their followers, the books that they most recommend reading!
The rules for Friday Recommends are:
Follow Pen to Paper as host of the meme.
Please consider adding the blog hop button to your blog somewhere, so others can find it easily and join in too! Help spread the word! The code will be at the bottom of the post under the linky.
Pick a book that you've read, and have enjoyed enough to recommend to other readers. It can be a book you've read recently, or a book you read years ago - it's up to you - but make sure you tell us why you love the book (like a mini review). You make the post as long or as short as you like.
Add your blog to the linky at the bottom of this post

after

posting your blog post.
Put a link back to pen to paper (http://vogue-pentopaper.blogspot.com) somewhere in your post.
Visit the other blogs and enjoy!
Night Road by Kristin Hannah
Goodreads synopsis:
For a mother, life comes down to a series of choices.
To hold on…
To let go..
To forget…
To forgive…
Which road will you take?

For eighteen years, Jude Farraday has put her children's needs above her own, and it shows—her twins, Mia and Zach—are bright and happy teenagers. When Lexi Baill moves into their small, close knit community, no one is more welcoming than Jude. Lexi, a former foster child with a dark past, quickly becomes Mia's best friend. Then Zach falls in love with Lexi and the three become inseparable.

Jude does everything to keep her kids safe and on track for college. It has always been easy-- until senior year of high school. Suddenly she is at a loss. Nothing feels safe anymore; every time her kids leave the house, she worries about them.

On a hot summer's night her worst fears come true. One decision will change the course of their lives. In the blink of an eye, the Farraday family will be torn apart and Lexi will lose everything. In the years that follow, each must face the consequences of that single night and find a way to forget…or the courage to forgive.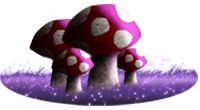 This book, even though I read it over half a year ago, still leaves me with such a mixture of emotions. I don't think any other book has effected me quite like this one.
The story is a really good one, and definitely worth reading - this is why I'm recommending it to you all. It's really interesting, and the characters are so well-developed that you immediately sympathise with them. This is where my warning comes in. This is an
extremely
upsetting read, and it's because you sympathise with the characters so easily, that it's this sad. The first half of the novel is fine, really
really
enjoyable, as you get to know all of them, their lifestyle etc. The second half of the novel, I'd prescribe a box of tissues and a tub of ice-cream - it's going to be a tough ride.
Definitely a recommended read though - I doubt you'll be sorry you read it!