Top Ten Tuesday is a weekly meme hosted by
The Broke and the Bookish
. It was created because of a particular fondness towards lists. Each week, a new top ten question will be posted on the hosting blog for other blogs to join in with on their own blogs. All you need to do to join in is link back to the host somewhere on your post, and add your link to the linky list via the host.
I had to change this week's post a little because we obviously don't have Thanksgiving here in the UK, so this week's post is:
Authors I'd want at my dinner party
1.

Charlaine Harris is my absolute favourite author, so it's obvious that she would be at number one on my list. She's so imaginative and seems so friendly that I think she would be the perfect company for around the dinner table.





2.

I absolutely idolise Stephen Fry, and this is another obvious guest choice (for anyone that knows me) for my dinner party! Just imagine the conversations you would have with him, and all the things you could learn while you eat! He has a wonderful way with words, so I doubt there'd be a dull moment!




3.

I think Michael McIntyre is one of the funniest people on the planet - and his autobiography is not only the only biography I've ever managed to finish in full without having to try too hard, but it is also probably the funniest book I've ever read. He's had such an extraordinary life - I'm sure he'd have some great jokes for us!






4.

Barbara Kingsolver is another of my favourite writers, and so is another obvious choice for the table. I adored her novel

The Poisonwood Bible

and have read others since (with more still to read, which is definitely exciting). I think she'd be able to bring even more intelligence to the table, seeing as she has a degree in biology

and

she's a wonderful writer!



5.

Kazuo Ishiguro is the author of one of my top 3 favourite books of all time;

Never Let me Go

. I'd love to be able to sit around and ask him questions about the novel (and his others, of course). He comes across as being a really genuine person as well (from what I've read about him), so it'd be really interesting to meet him.



6.

Jus Accardo is another author I'd love to bring to the dinner table. She was the first author to be interviewed here at Pen to Paper, and she's a really

really

lovely lady! It would be a pleasure to have her with us!





7.

I know Oscar Wilde is long dead, but if it was possible for us to bring him back for our dinner party, I think it would be a really fascinating dinner party (no zombies and/or vampires involved though please ;P)





8.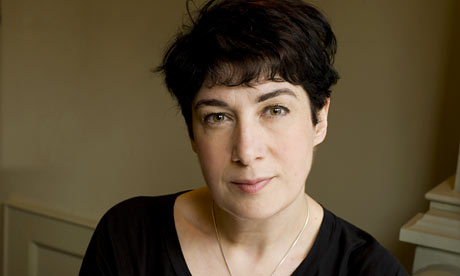 Joanne Harris would be another wonderful lady to have round the table. From her books that I've read (

blueeyedboy

), and what I've read and heard about her, she comes across as a highly intelligent woman, but also a very humourous and friendly person too! She'd be wonderful to chat to!



9.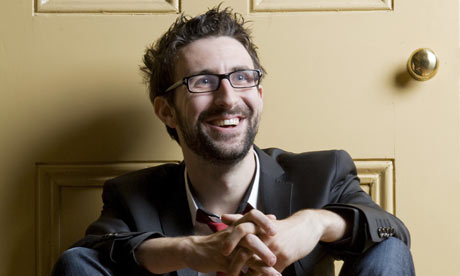 Mark Watson is another comedian-turned-writer who I'd love to invite over for a dinner party. As you'll know (hopefully) from my Friday Recommends post at the end of last week, I really enjoyed reading his latest novel,

Eleven

. He's such a funny guy, I think he'd be great fun to have around!


10.

The final author I would love to have over to complete our perfect dining company would have to be Andrew Davidson. I'd love to be able to ask him so many questions about his novel

The Gargoyle

, like where the idea came from, and what ideas he has for his next novel (which I happen to know he is writing, and I am very excited about). He just seems to be a really genuine person!