Wishlist Wednesday is a book blog hop where we will post about one book per week that has been on our wishlist for some time, or just added (it's entirely up to you), that we can't wait to get off the wishlist and onto our wonderful shelves.
So what do you need to do to join in?
Follow Pen to Paper as host of the meme.
Please consider adding the blog hop button to your blog somewhere, so others can find it easily and join in too! Help spread the word! The code will be at the bottom of the post under the linky.
Pick a book from your wishlist that you are dying to get to put on your shelves.
Do a post telling your readers about the book and why it's on your wishlist.
Add your blog to the linky at the bottom of this post.
Put a link back to pen to paper (http://www.pentopaperblog.com) somewhere in your post, and a note saying that Pen to Paper is the host of the meme.
Visit the other blogs and enjoy!
The Gospel of Loki
by Joanne M. Harris
Synopsis:
The first adult epic fantasy novel from multi-million copy bestselling author of CHOCOLAT, Joanne Harris.

The novel is a brilliant first-person narrative of the rise and fall of the Norse gods - retold from the point of view of the world's ultimate trickster, Loki. It tells the story of Loki's recruitment from the underworld of Chaos, his many exploits on behalf of his one-eyed master, Odin, through to his eventual betrayal of the gods and the fall of Asgard itself. Using her life-long passion for the Norse myths, Joanne Harris has created a vibrant and powerful fantasy novel.

Loki, that's me.

Loki, the Light-Bringer, the misunderstood, the elusive, the handsome and modest hero of this particular tissue of lies. Take it with a pinch of salt, but it's at least as true as the official version, and, dare I say it, more entertaining.

So far, history, such as it is, has cast me in a rather unflattering role.

Now it's my turn to take the stage.

With his notorious reputation for trickery and deception, and an ability to cause as many problems as he solves, Loki is a Norse god like no other. Demon-born, he is viewed with deepest suspicion by his fellow gods who will never accept him as one of their own and for this he vows to take his revenge.

From his recruitment by Odin from the realm of Chaos, through his years as the go-to man of Asgard, to his fall from grace in the build-up to Ragnarok, this is the unofficial history of the world's ultimate trickster.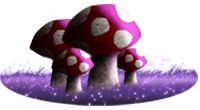 I read
blueeyedboy
by Joanne Harris two or three years ago and absolutely adored it. I've wanted to read something else by her for a long time, and I own two more of her books, but they've just never quite managed to find their way to the top of my TBR.
This, however, will definitely be made a priority once I get it on my shelves. Her first fantasy novel, and it's based on Norse mythology? Yes please!
If you've not read any of her books yet, you should ... and I think you'll agree that this one sounds fantastic! So what better place to start?
What's on your wishlist this week? Let us know in the comments below, or link to your own Wishlist Wednesday post in the Linky :)