Wishlist Wednesday is a book blog hop where we will post about one book per week that has been on our wishlist for some time, or just added (it's entirely up to you), that we can't wait to get off the wishlist and onto our wonderful shelves.
So what do you need to do to join in?
Follow Pen to Paper as host of the meme.
Please consider adding the blog hop button to your blog somewhere, so others can find it easily and join in too! Help spread the word! The code will be at the bottom of the post under the linky.
Pick a book from your wishlist that you are dying to get to put on your shelves.
Do a post telling your readers about the book and why it's on your wishlist.
Add your blog to the linky at the bottom of this post.
Put a link back to pen to paper (http://www.pentopaperblog.com) somewhere in your post, and a note saying that Pen to Paper is the host of the meme.
Visit the other blogs and enjoy!
Chasing Stars (After Eden #2)
by Helen Douglas
Goodreads synopsis:

This is the sequel to After Eden by Helen Douglas. If you've not already read the first book, but plan to, this synopsis will contain spoilers for the first book.

The boy Eden loves just saved her life. Now she must save his. To do so she must make a huge sacrifice. Eden can never see her friends or family again, as she travels a hundred years into the future. But the dangerous risk Ryan took to rescue Eden has been uncovered, and now Ryan faces an exile ...which will leave Eden separated from him - the one person she can't live without - and stuck in the future. She must fight to save both of them.

The mesmerising sequel to the author's wonderful debut, After Eden.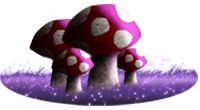 I read After Eden last month, and although I didn't think it was the absolute greatest book in the world, I did really enjoy it, and the ending definitely promised something much more exciting from the second book! Despite being a little sceptical of the romance to begin with, by the end of the book, it had me hooked, so I can't wait to find out what's going to happen next.
Fortunately, we don't have to wait a year to find out, as Chasing Stars comes out in the UK in June! Hurrah!
What's on your wishlist this week? Let us know in the comments below, or link to your own Wishlist Wednesday post in the Linky :)