Wishlist Wednesday is a book blog hop where we will post about one book per week that has been on our wishlist for some time, or just added (it's entirely up to you), that we can't wait to get off the wishlist and onto our wonderful shelves.
So what do you need to do to join in?
Follow Pen to Paper as host of the meme.
Please consider adding the blog hop button to your blog somewhere, so others can find it easily and join in too! Help spread the word! The code will be at the bottom of the post under the linky.
Pick a book from your wishlist that you are dying to get to put on your shelves.
Do a post telling your readers about the book and why it's on your wishlist.
Add your blog to the linky at the bottom of this post.
Put a link back to pen to paper (http://www.pentopaperblog.com) somewhere in your post, and a note saying that Pen to Paper is the host of the meme.
Visit the other blogs and enjoy!
Shadows
by Robin McKinley
Goodreads synopsis:
A compelling and inventive novel set in a world where science and magic are at odds, by Robin McKinley, the Newbery-winning author of The Hero and the Crown and The Blue Sword, as well as the classic titles Beauty, Chalice, Spindle's End, Pegasus and Sunshine

Maggie knows something's off about Val, her mom's new husband. Val is from Oldworld, where they still use magic, and he won't have any tech in his office-shed behind the house. But—more importantly—what are the huge, horrible, jagged, jumpy shadows following him around? Magic is illegal in Newworld, which is all about science. The magic-carrying gene was disabled two generations ago, back when Maggie's great-grandmother was a notable magician. But that was a long time ago.

Then Maggie meets Casimir, the most beautiful boy she has ever seen. He's from Oldworld too—and he's heard of Maggie's stepfather, and has a guess about Val's shadows. Maggie doesn't want to know . . . until earth-shattering events force her to depend on Val and his shadows. And perhaps on her own heritage.

In this dangerously unstable world, neither science nor magic has the necessary answers, but a truce between them is impossible. And although the two are supposed to be incompatible, Maggie's discovering the world will need both to survive.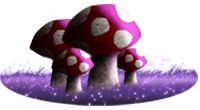 A customer ordered this into work a couple of weeks ago, and ever since I've been really intrigued by it. I know that Robin McKinley is a pretty popular author, but I've never actually read any of her stuff. I think Shadows might have to be my introduction to her work.
I love reading about magical worlds, and I have a feeling, from the synopsis, that this one will be really unique. I love the idea of the old world and the new, and the idea that magic was a gene that was banned. It seems to have just the right balance of action, fantasy and creepy. I can't wait to read it!



What's on your wishlist this week? Let us know in the comments below, or link to your own Wishlist Wednesday post in the Linky :)