Wishlist Wednesday is a book blog hop where we will post about one book per week that has been on our wishlist for some time, or just added (it's entirely up to you), that we can't wait to get off the wishlist and onto our wonderful shelves.
So what do you need to do to join in?
Follow Pen to Paper as host of the meme.
Please consider adding the blog hop button to your blog somewhere, so others can find it easily and join in too! Help spread the word! The code will be at the bottom of the post under the linky.
Pick a book from your wishlist that you are dying to get to put on your shelves.
Do a post telling your readers about the book and why it's on your wishlist.
Add your blog to the linky at the bottom of this post.
Put a link back to pen to paper (http://www.pentopaperblog.com) somewhere in your post, and a note saying that Pen to Paper is the host of the meme.
Visit the other blogs and enjoy!
How To Be Invisible
by Tim Lott
Goodreads synopsis:
It was the 13th of September, 13 days after my 13th birthday, when I first learned how to be invisible.

Strato Nyman couldn't be more of an odd-one-out. He's the only black kid in Hedgecombe-upon-Dray, he knows more about particle physics than his teacher, and he's constantly picked on by school bully Lloyd Archibald Turnbull. It's only at home that he blends in to the background – his parents are too busy arguing to notice he exists. But one day, Strato picks up a dusty old book in a mysterious bookshop and learns how to become invisible. He soon discovers that people aren't always what they seem … and realizes standing out isn't so bad after all.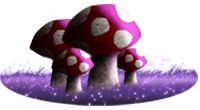 This is another of the books I noticed while I was on holiday, but decided to add to my wishlist, rather than picking it up there and then. Whenever someone asked me as a kid what superpower I would want, if I could have one, my answer was often that I would love to be able to turn invisible at will. It's not the only superpower I'd consider, but it's definitely a good one! And in this book, it's the protagonist's reality - he finds a book that teaches him how to become invisible!
On top of this really cool idea, it sounds like a heart-warming and insightful story, and I can't wait to give it a go!
What's on your wishlist this week? Let us know in the comments below, or link to your own Wishlist Wednesday post in the Linky :)