Wishlist Wednesday is a book blog hop where we will post about one book per week that has been on our wishlist for some time, or just added (it's entirely up to you), that we can't wait to get off the wishlist and onto our wonderful shelves.
So what do you need to do to join in?
Follow Pen to Paper as host of the meme.
Please consider adding the blog hop button to your blog somewhere, so others can find it easily and join in too! Help spread the word! The code will be at the bottom of the post under the linky.
Pick a book from your wishlist that you are dying to get to put on your shelves.
Do a post telling your readers about the book and why it's on your wishlist.
Add your blog to the linky at the bottom of this post.
Put a link back to pen to paper (http://www.pentopaperblog.com) somewhere in your post, and a note saying that Pen to Paper is the host of the meme.
Visit the other blogs and enjoy!
Infinite Sky
by C. J. Flood
Goodreads synopsis:
Iris Dancy's free-spirited mum has left for Tunisia, her dad's rarely sober and her brother's determined to fight anyone with a pair of fists.

When a family of travellers move into the overgrown paddock overnight, her dad looks set to finally lose it. Gypsies are parasites he says, but Iris is intrigued. As her dad plans to evict the travelling family, Iris makes friends with their teenage son. Trick Deran is a bare knuckle boxer who says he's done with fighting, but is he telling the truth?

When tools go missing from the shed, the travellers are the first suspects. Iris's brother, Sam, warns her to stay away from Trick; he's dangerous, but Iris can no longer blindly follow her brother's advice. He's got secrets of his own, and she's not sure he can be trusted himself.

Infinite Sky is a family story about betrayal and loyalty, and love.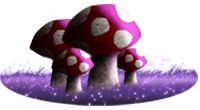 This book just keeps catching my eye, and I never seem to pick it up. I went to an author event to meet Matt Haig in Cambridge last week, and again, I saw this book, sitting, staring at me from one of the offers tables. For whatever reason, I still didn't go for it (probably the pile of books I'd already purchased that day!), but one day, I think I'm going to have to cave and pick it up.
Have you read Infinite Sky? What did you think of it? Let us know in the comments below. I'd love to hear your opinions!
What's on your wishlist this week? Let us know in the comments below, or link to your own Wishlist Wednesday post in the Linky :)