Wishlist Wednesday is a book blog hop where we will post about one book per week that has been on our wishlist for some time, or just added (it's entirely up to you), that we can't wait to get off the wishlist and onto our wonderful shelves.
So what do you need to do to join in?
Follow Pen to Paper as host of the meme.
Please consider adding the blog hop button to your blog somewhere, so others can find it easily and join in too! Help spread the word! The code will be at the bottom of the post under the linky.
Pick a book from your wishlist that you are dying to get to put on your shelves.
Do a post telling your readers about the book and why it's on your wishlist.
Add your blog to the linky at the bottom of this post.
Put a link back to pen to paper (http://www.pentopaperblog.com) somewhere in your post, and a note saying that Pen to Paper is the host of the meme.
Visit the other blogs and enjoy!
Cemetery Girl
by Charlaine Harris & Christopher Golden
Goodreads synopsis:
Charlaine Harris, the #1 New York Times bestselling author of the Sookie Stackhouse novels and the Harper Connelly Mysteries, and New York Times bestselling author Christopher Golden present an original graphic novel illustrated by acclaimed comic book artist Don Kramer—first in a brand-new trilogy.

She calls herself Calexa Rose Dunhill—names taken from the grim surroundings where she awoke, bruised and bloody, with no memory of who she is, how she got there, or who left her for dead.

She has made the cemetery her home, living in a crypt and avoiding human contact. But Calexa can't hide from the dead—and because she can see spirits, they can't hide from her.

Then one night, Calexa spies a group of teenagers vandalizing a grave—and watches in horror as they commit murder. As the victim's spirit rises from her body, it flows into Calexa, overwhelming her mind with visions and memories not her own.

Now Calexa must make a decision: continue to hide to protect herself—or come forward to bring justice to the sad spirit who has reached out to her for help...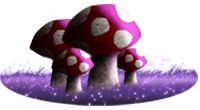 Seeing as I'm going to meet Charlaine Harris tomorrow, I thought it would be only fitting that this week's Wishlist Wednesday book should be one by her, and seeing as I own every other book she's written, it had to be this one. But of course, it's written by my favourite author, so I will definitely be getting it.
This is a graphic novel, which is something that I don't usually go for, but having read Charlaine's adaptation of her own Grave Sight novel into graphic novel, I'm pretty confident that I will enjoy it all the same. And the story definitely has me intrigued. It kind of has a bit of Harper Connelly about it, but at the same time, it's quite separate.
This doesn't come out until January, but I'm already ridiculously excited about it! Fingers crossed it's as good as I'm expecting it to be. Charlaine hasn't let me down yet, so I have a feeling it's going to be awesome!
What's on your wishlist this week? Let us know in the comments below, or link to your own Wishlist Wednesday post in the Linky :)