Wishlist Wednesday is a book blog hop where we will post about one book per week that has been on our wishlist for some time, or just added (it's entirely up to you), that we can't wait to get off the wishlist and onto our wonderful shelves.
So what do you need to do to join in?
Follow Pen to Paper as host of the meme.
Please consider adding the blog hop button to your blog somewhere, so others can find it easily and join in too! Help spread the word! The code will be at the bottom of the post under the linky.
Pick a book from your wishlist that you are dying to get to put on your shelves.
Do a post telling your readers about the book and why it's on your wishlist.
Add your blog to the linky at the bottom of this post.
Put a link back to pen to paper (http://www.pentopaperblog.com) somewhere in your post, and a note saying that Pen to Paper is the host of the meme.
Visit the other blogs and enjoy!
To Be a Cat
by Matt Haig
Goodreads synopsis:
Barney Willow thinks life couldn't get any worse. He's weedy, with sticky-out ears. Horrible Gavin Needle loves tormenting him - Barney has no idea why. And headteacher-from-hell Miss Whipmire seems determined to make every second of Barney's existence a complete misery! Worst of all, Dad has been missing for almost a year, and there's no sign of him ever coming home.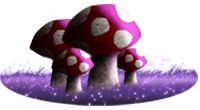 To Be a Cat is Matt Haig's book for children, and although it's for younger children, I still really want to read, simply because I am in love with his writing. I read The Radleys when it was a part of the Channel 4 TV Book Club, here in the UK, a couple of years ago, and fell in love with it. And I also read his latest book, The Humans, just before it was released, and fell
completely in love
with it - it's a masterpiece. So I am now hunting down his older books. I already have The Possession of Mr Cave on order, and then I'll be after this one!
If you haven't already picked up one of his books, you must! They are spectacular!
What's on your wishlist this week? Let us know in the comments below, or link to your own Wishlist Wednesday post in the Linky :)