Wishlist Wednesday is a book blog hop where we will post about one book per week that has been on our wishlist for some time, or just added (it's entirely up to you), that we can't wait to get off the wishlist and onto our wonderful shelves.
So what do you need to do to join in?
Follow Pen to Paper as host of the meme.
Please consider adding the blog hop button to your blog somewhere, so others can find it easily and join in too! Help spread the word! The code will be at the bottom of the post under the linky.
Pick a book from your wishlist that you are dying to get to put on your shelves.
Do a post telling your readers about the book and why it's on your wishlist.
Add your blog to the linky at the bottom of this post.
Put a link back to pen to paper (http://www.pentopaperblog.com) somewhere in your post, and a note saying that Pen to Paper is the host of the meme.
Visit the other blogs and enjoy!
The Sound
by Sarah Alderson
Goodreads synopsis:
When aspiring music journalist Ren Kingston takes a job nannying for a wealthy family on the exclusive island of Nantucket, playground for Boston's elite, she's hoping for a low-key summer reading books and blogging about bands. Boys are firmly off the agenda. What she doesn't count on is falling in with a bunch of party-loving private school kids who are hiding some dark secrets, falling (possibly) in love with the local bad boy, and falling out with a dangerous serial killer...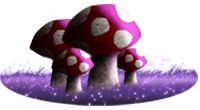 I stumbled across this one a couple of days ago, and it immediately struck me as something I think I would seriously love. It's got a kind of contemporary romance storyline going on, but with a bit of mystery and dangerous thrown into the mix - it sounds absolutely perfect.
I've also heard really good things about this author, so although I've not yet read the two books I own by her, I'm really excited about the release of this one later in the summer!
What's on your wishlist this week? Let us know in the comments below, or link to your own Wishlist Wednesday post in the Linky :)