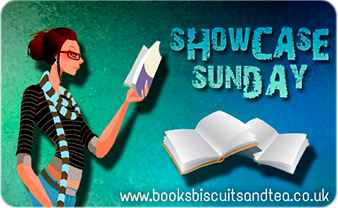 Showcase Sunday is a weekly meme hosted by the wonderful Vicky at

Books, Biscuits & Tea

, where we will show off the books and eBooks we received each week.
Physical Books
Interworld
&
The Silver Dream
by Neil Gaiman & Michael Reaves
Unbreakable
(Unravelling #2) by Elizabeth Norris
Dead Ever After
(Sookie Stackhouse #13) by Charlaine Harris
Me and Earl and the Dying Girl
by Jesse Andrews
Blood Bound
by Rachel Vincent
The Look
by Sophia Bennett
Revolution
by Jennifer Donnelly
The Complete Sherlock Holmes
by Sir Arthur Conan Doyle
eBooks
Storm
by Brigid Kemmerer:
This one was down to just 76p on Kindle, during the week, and I've heard so many good things about it, that I couldn't really say no for that price! I almost started reading it the other day, but decided on another book instead, but fingers crossed I'll read it soon!
Fangirl
by Rainbow Rowell:
I heard about this from a Wishlist Wednesday participant's post this week, so I requested it on NetGalley, when I saw that it was on the site, and I got accepted for it! It sounds like a great read, so I'm really looking forward to it.
Gone Girl
by Gillian Flynn:
This one is really making the rounds at the moment. It's adult crime fiction, so not something I would usually go for, but so many people are talking about it at the moment, that I thought I would see what the fuss is about for myself. Plus, it went down to the cheapest price I've seen it for so far, earlier this week, so I grabbed it! Looking forward to seeing what I'll think.
Born
by Tara Brown:
This was a Kindle freebie that I thought looked pretty good. Can't really remember too much about it, but I'm hoping I'll be able to read it soon anyway.
iD
by Madeline Ashby:
This is the second book in the series, and I'm yet to read book one - but I'm planning on reading them both back to back, when I'm done with my current eBook series! Thanks to Angry Robot on NetGalley for accepting me!
Running on Empty
by L. B. Simmons:
This was another Kindle freebie, and it looks like a perfect read for summer. Looking forward to it!