Wishlist Wednesday is a book blog hop where we will post about one book per week that has been on our wishlist for some time, or just added (it's entirely up to you), that we can't wait to get off the wishlist and onto our wonderful shelves.
So what do you need to do to join in?
Follow Pen to Paper as host of the meme.
Please consider adding the blog hop button to your blog somewhere, so others can find it easily and join in too! Help spread the word! The code will be at the bottom of the post under the linky.
Pick a book from your wishlist that you are dying to get to put on your shelves.
Do a post telling your readers about the book and why it's on your wishlist.
Add your blog to the linky at the bottom of this post.
Put a link back to pen to paper (http://www.pentopaperblog.com) somewhere in your post, and a note saying that Pen to Paper is the host of the meme.
Visit the other blogs and enjoy!
BZRK
by Michael Grant
Goodreads synopsis:
A GLOBAL WAR IS RAGING. YOU CAN'T SEE IT,
BUT IT'S HAPPENING ALL AROUND YOU.
INSIDE YOU.
DOWN INSIDE THE MEAT.
Welcome to the nano - the microscopic matrix where
invisible armies will determine the future of mankind. Here,
the ultimate battle is for sanity. Losing is not an option
when a world of madness is at stake.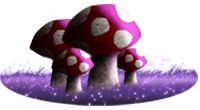 Since I'm nearly done with the first book in Michael's bestselling series, Gone, since I'm loving it so much, and since today is when I'm off to London with Misty from
Bookaholics Book Club
to go to the event at Waterstone's Piccadilly, where he's talking to journalist, Lucy Mangan (and hopefully signing books afterwards), I didn't think I could choose a much more appropriate book for this week's Wishlist Wednesday.
I am enjoying Gone much more than I thought I would - and I had pretty high expectations for it, after what I'd been told by friends and other bloggers - so for it to exceed expectations, makes it pretty special! I will be diving
straight
into Hunger, when I've finished Gone, and I've no doubt I will be picking up BZRK very soon as well!
Also, as a little side note, since I posted about the Michael Grant event in London
HERE
, I was contacted by a lovely lady, whose company is doing a live stream of Michael reading from Light, the final book in the series, and an interactive Q&A. You will be able to ask him questions via the box below, from 10am (GMT), and he will be answering them via the video (if you miss the live stream, never fear, it will be available to watch back on the internet afterwards).
So check out the box below, and ask any questions you're dying to ask!
What's on your wishlist this week? Let us know in the comments below, or link to your own Wishlist Wednesday post in the Linky :)